I can't even tell you how excited I am that Ashlee from Ashlee Marie is here today! I could write a 10-page paper about why I love this gal and her site so much. If I could describe her in three words it would be cake, colorful, and high heels! (Ok, that was four words.) You have GOT to head over to her site and check out her amazing recipes, party ideas, and other tutorials.
Hi Cupcake Diaries readers! I am SO excited to be here today while Allison cuddles with that sweet baby boy. Do you have babies? I have 5, yup, five beautiful kids. So I cook a LOT of food. I happen to LOVE being in the kitchen so making ton's of food for a big family is fun. One of our favorite things to do is make homemade pizza's, and we love finding new recipes to change things up!
So when my sister made this pizza for me last week I KNEW I had to make it right away! My husband and MOST of my kids loved it (we did have one hold out, but let's face it getting something that all 7 like is pretty rough!) It's super easy and super fast and delicious.
You can make this as spicy as you'd like, if you have a fajita mix you love you can use that but it's easy to simply use chili powder, salt, pepper and oil. Instead of using pizza sauce your going to use your favorite salsa. I prefer a picante, but if you like the chunky stuff go for it. That's one of the best things about pizza, you can totally personalize it!
Chicken Fajita Pizza
Ingredients
pizza dough (enough for 2 pizza's)
2 Tbsp oil
1 bell pepper
1 medium onion
2 chicken breasts – cut into pieces
2 tsp chili powder
1/2 tsp pepper
1 tsp salt
2 C salsa
Mexican style shredded cheese (or mozzarella if you can't find Mexican style)
string cheese (optional for stuffed crust)
Directions
Saute the pepper and onion in the oil and add the chicken to the panonce it's hot.
Sprinkle the chili powder, salt and pepper and finish cooking the chicken.
Roll the dough out (and make it stuffed crust if you want at this point)
Sprinkle half the chicken, onion and pepper over one pizza dough
Sprinkle half the salsa over the pizza
"Sprinkle" as little or as MUCH of the Mexican style shredded cheese as you'd like
Bake at 425° for about 12 mins (I cook mine on a pizza stone for a crisp crust)
Easy peasy! And oh so good! I know it sounds a little… strange, salsa on pizza, but seriously I love it. Don't forget to head over to my site for my favorite pizza crust recipe as well as the stuffed crust recipe I'm sharing TODAY!
AND if you want to see some of my favorites…
Liege Waffles | Frozen Party Foods and Cakes | Maple Bacon Cupcakes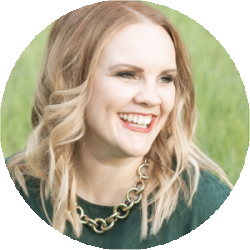 Alli is the food blogger and photographer behind Cupcake Diaries. Nestled in Northern Utah with her four young boys, hubby, and a full pantry, she loves baking all kinds of treats as well as quick and easy meals for her family. What started out as sharing a few recipes with family members here and there soon turned into a full-functioning recipe blog with readers from all around the world! Alli is a full-time mom who enjoys music, holidays, and spending time with her family.