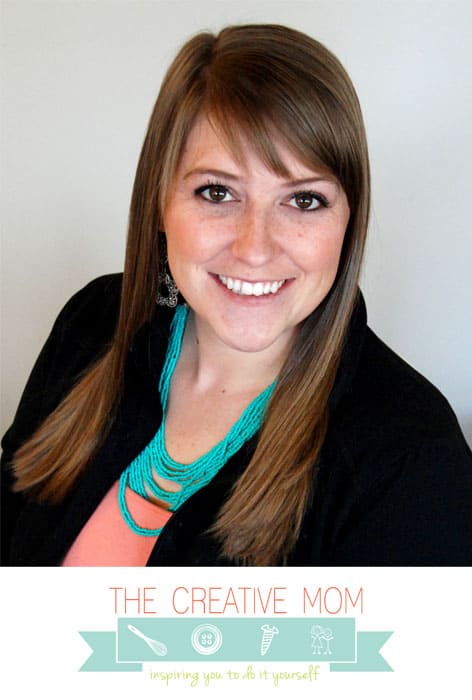 Natalie from The Creative Mom is here today for Day 4 of "30 Days of Halloween!" Natalie is so darn crafty doing everyday mom stuff with a little glitter in her hair and paint on her jeans. On her blog, you'll find all kinds of DIY projects with easy-to-follow instructions. She is a firm believer that no matter the project, with the right tools, good instructions, and a little bravery, YOU can do anything. Go check out her blog!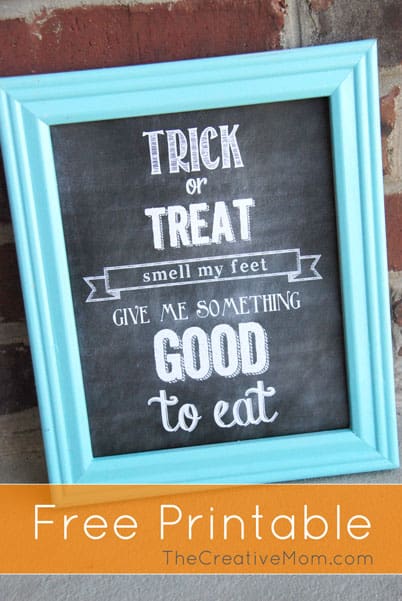 I love chalkboard prints. Today, Natalie is sharing this incredibly FREE printable with you to print and frame for display this Halloween! So cute.
Click HERE to get Natalie's Trick-or-Treat printable.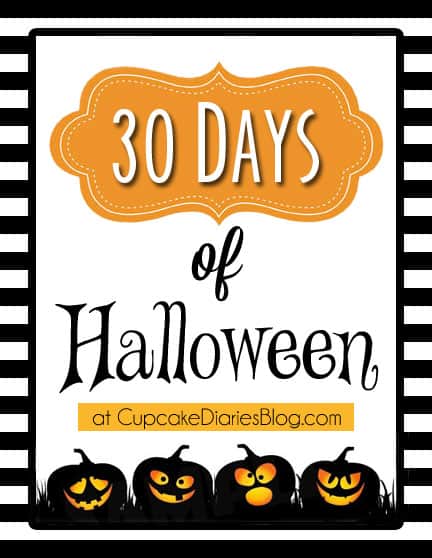 This Trick-or-Treat printable is part of "30 Days of Halloween" here at Cupcake Diaries!
Meet me back here tomorrow morning for a printable kids game that will be perfect for a school party!