While I'm on vaca in fabulous NYC, I've turned my blog over to seven of my favorite bloggers for them to share summertime recipes. I'm loving all these new ideas and can't wait to make them all!
Today's post is by Paula from The REAL Housewives of Riverton. If you haven't ever been to their blog, you MUST go there as soon as you finish reading this post because it is awesome! I love all the ideas that come pouring from that blog. Go check it out!
I cannot wait to try the recipe Paula is sharing today. I love cookie bars, but I have never heard of a strawberry lemonade one! They sound AMAZING!

Hi everyone! I'm Paula from The REAL Housewives of Riverton. Our blog is a lifestyle blog that shares everything from recipes to crafts to home decor to daily goings on! We'd love for you to come over to our blog and check us out and you can also follow us on Facebook and Twitter!
I'm really excited to get to guest post for Cupcake Diaries! I love baking and I love Allison's blog so I jumped at the chance to get to share a fun recipe with her readers!
I don't know how you all feel, but one thing that immediately turns my mind to summer is Lemonade. And even better than regular lemonade is Strawberry Lemonade! A tall, cold glass of Strawberry Lemonade is the perfect treat for me on a hot summer day. That's when I thought of these yummy Strawberry Lemonade Cake Batter Cookie Bars! And the best thing is they are SOOOOO easy!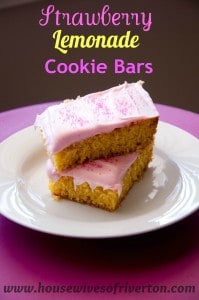 Strawberry Lemonade Cake Batter Cookie Bars
1 box Duncan Hines Yellow Cake Mix (or any yellow cake mix)
1 small box Jello Lemon Instant Pudding
2 eggs
1/3 cup water
2/3 cup oil
juice of one lemon
Mix all of the ingredients together in a medium size bowl. Batter will be very thick. Spray a 9 x 13 pan with non stick spray and spread the batter evenly in the pan. If you would like a thinner cookie bar, use a larger pan or split between two pans. Bake at 350°F for 20-25 minutes. The edges will be golden brown and the middle will be soft. Let cool in pan.
For the frosting pick up a can of Duncan Hines Frosting Starter and 1 pack of Duncan Hines Frosting Creations in Strawberry Lemonade. Mix the packet into the frosting starter, and spread evenly on the cooled cookie bars.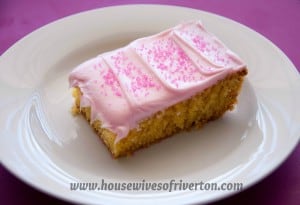 Feel free to garnish with sprinkles, lemon zest or keep them plain! This recipe got RAVE reviews from everyone that ate them. My sweet little niece wrote me a note that said they were "delicious" and "yummy"! Who can argue with that?! I hope you enjoy them and feel free to check out these other great summertime recipes at our blog!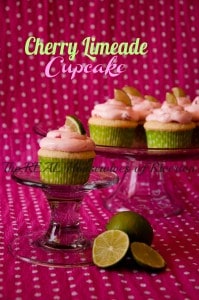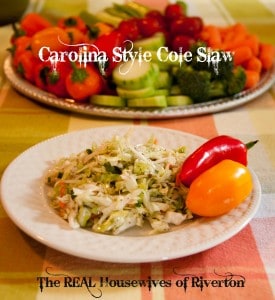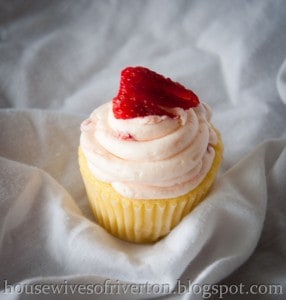 Thanks Allison for letting me share on your blog! We hope some of you will come by and visit us!