Did you all enjoy your Valentine's Day? I hope so! I stayed in with my boys and some Five Guys, and we had a great time!
One of the funny things about being pregnant is all of the random food cravings. Tacos, fruity candy, steak, chips and dip…In this case, Loaded Baked Potato Dip. Thank goodness this is an easy and quick recipe because I was quite impatient making this! It satisfied my craving big time. It was glorious. I did quarter this so I wouldn't end up eating 4 cups of dip. I would have eaten it all too! This would make a great dip for a party.
Loaded Baked Potato Dip
Brown Eyed Baker
makes 4 cups
10 oz sour cream
16 slices (one 12-ounce package) of bacon, cooked and crumbled
8 oz sharp cheddar cheese, shredded
1/3 c. thinly sliced scallions or chives
Combine all ingredients in a medium bowl and refrigerate for at least one hour before serving to allow the flavors to mix together. Garnish with extra cheese, crumbled bacon, and chives. Serve with potato chips. The dip can be stored in the refrigerator in an airtight container for up to a week. Enjoy!
And don't forget to enter the MyMemories digital scrapbooking software giveaway going on now! Click here to enter!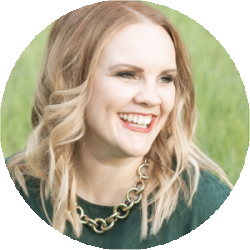 Alli is the food blogger and photographer behind Cupcake Diaries. Nestled in Northern Utah with her three young boys, hubby, and a full pantry, she loves baking all kinds of treats as well as quick and easy meals for her family. She also loves throwing parties and sharing the details on her blog. What started out as sharing a few recipes with family members here and there soon turned into a full-functioning recipe blog with readers from all around the world. Alli is a full-time mom and piano teacher who enjoys music, holidays, and spending time with her family.