This week it's going to get all sorts of crazy up in here. By that I mean that there will be recipes coming out the walls. The reason is that it's the week of Easter and I've hardly posted recipes for Easter treats and dinner ideas. I promised myself I wouldn't slack so bad after I failed miserably with the Super Bowl and the men's college basketball tournament. I even had some good ideas for both of those. So here come a boat load of Easter ideas!
First off, these delicious, crunchy, and oh so adorable little nests. These little guys pretty much have it all: fun for the kids to help make, a great dessert idea, a great treat idea, fun to eat, delicious…They've got it goin' on. These little nests are sure to get some oohs and ahs from the crowd.
This recipe comes from myrecipes.com.
What You'll Need (for 8 nests)
1 (14 oz.) bag sweetened coconut
green food dye
1 (7.5 oz.) jar Marshmallow Fluff
3 c. Rice Krispies cereal
1/2 c. chocolate chips
24 Jordan almonds, almond M&M's, peanut M&M's, Robin Eggs, jelly beans, etc.
8 standard cupcake liners
Directions
Pour all the coconut in a bowl. Use a toothpick to apply and stir in a few drops of green food dye. Let it dry.
Melt the Marshmallow Fluff in a sauce pan over medium-low heat, stirring, until soft and pliable. Stir in the Rice Krispies then add the chocolate chips. Stir together and remove from heat.
Arrange the cupcake liners on the counter. Gather a small amount of cereal mixture in your hands and shape to fit into a cupcake liner, filling it up about 2/3 full. Wetting your hands will make this much easier. Add more cereal to make a rim around the top. Repeat the process for the other seven nests.
Allow them to cool completely before continuing. Then fill each nest with a bit of coconut and three pieces of Jordan almonds, peanut M&M's, or whatever candy you choose.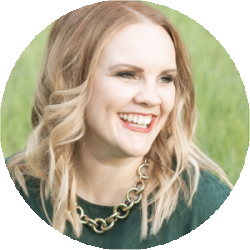 Alli is the food blogger and photographer behind Cupcake Diaries. Nestled in Northern Utah with her three young boys, hubby, and a full pantry, she loves baking all kinds of treats as well as quick and easy meals for her family. She also loves throwing parties and sharing the details on her blog. What started out as sharing a few recipes with family members here and there soon turned into a full-functioning recipe blog with readers from all around the world. Alli is a full-time mom and piano teacher who enjoys music, holidays, and spending time with her family.