I am SO ready for spring to be here! Here in southeast Idaho we have been teased and teased with cold weather then nice weather, over and over again. Yesterday it was really nice outside. And just when I thought it was getting nicer we have a bleak day like today. At least it's not snowing though! I'll take it.
All of this talk of spring coming makes me want a spring and summer treat. That's why today's recipe is for a fresh fruit smoothie. Yum! This recipe comes from Food Network and it is delicious. Smoothies are a great way to get your fruit for the day and fill your tummy for breakfast, snack, or dessert.
All you need for this smoothie:
1 pint blackberries
1/2 c. raspberries
1 c. vanilla yogurt
1 Tbsp honey
Blend everything together in your blender till nice and smooth.
Tip: Peel, slice, and freeze fruit before it goes bad and save it for smoothies. Bonus: Your drink will be extra thick.
Now onto today's giveaway…
This giveaway is now closed.
Thanks to all who entered!
Spring is coming which means time to buy cleaning products for spring cleaning, find a new spring shirt, stock up on Easter candy, etc. Today's giveaway will help two of you accomplish one of these spring essentials with a
$25 Target gift card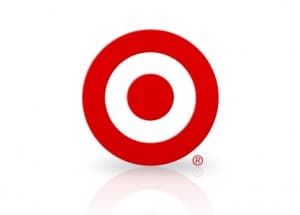 To enter:
1) Become a follower of Cupcake Diaries
and
2) Leave a comment about what you would buy with your Target gift card if you won.
The winners will be chosen with random.org on St. Patrick's Day (March 17th).
Feeling lucky? 🙂