Enjoy the decadent flavor of a chocolate chip cookie pie without the flour and the eggs! This tasty cookie is healthier and sure doesn't taste like it! 
This post was sponsored by S&W Beans as part of an Influencer Activation for Influence Central and all opinions expressed in my post are my own.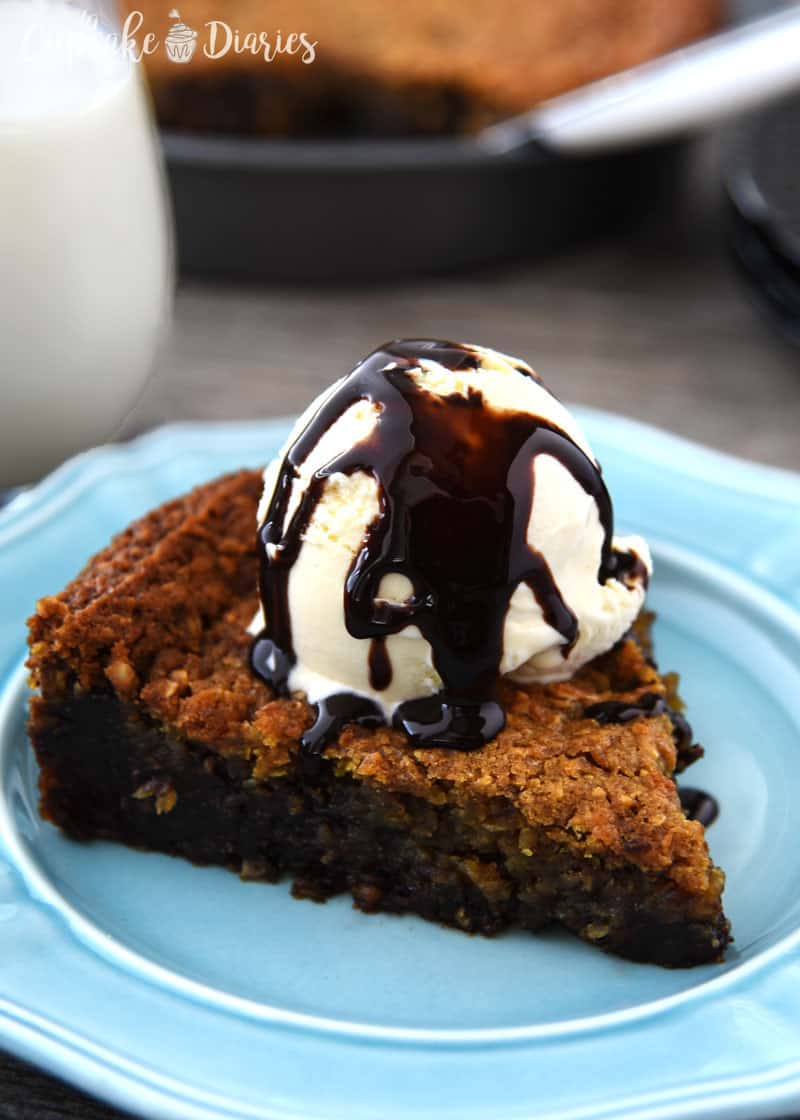 I often get questions from readers looking to make certain recipes lighter. They're looking for food substitutions to make their favorite recipes a little lighter. I made this Flourless and Eggless Chocolate Chip Cookie Pie so you can have another lighter dessert option in my recipe index. What in the world is holding this pie together, you ask? The answer is garbanzo beans! S&W garbanzo beans make this lightened up version of one of my favorite desserts really easy and so yummy.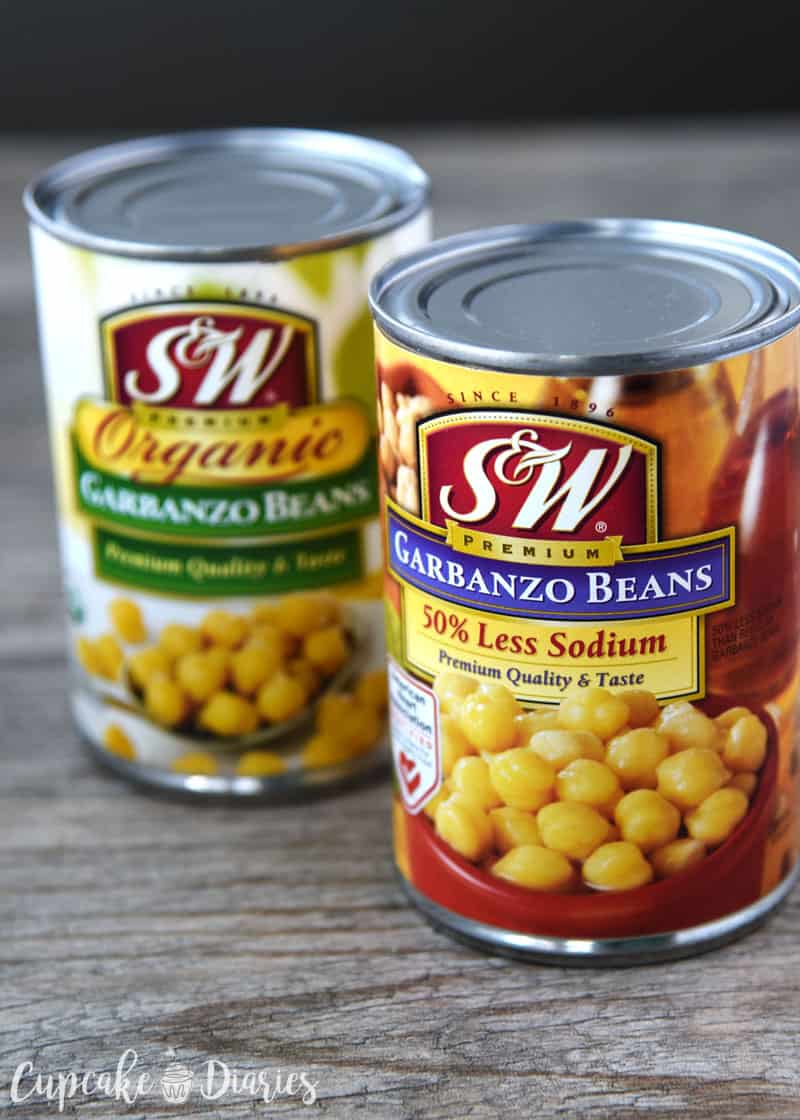 S&W Beans offers a wide variety of ways to use beans, some even out of the ordinary like in this cookie pie recipe. The garbanzo beans were the perfect touch to this recipe and a great way to bind the pie together without all the flour. It's amazing to me that beans can be used for more than just dinner. S&W Beans has the highest standards in the industry, delivering premium quality for over 120 years. These beans are perfect for people that are time constrained and looking for convenient and healthy food options. And you can get the beans in different varieties like Organic and 50% Less Sodium.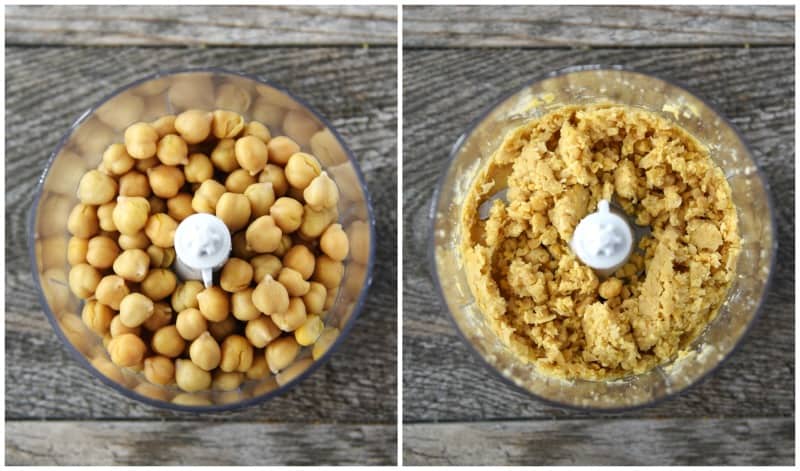 You know how when you open a can of beans and they're just gross looking? That is not the case with S&W Beans. Aren't those garbanzo beans pretty? I use them in my Three Bean Salad recipe because they look great and taste great.
After you've rinsed and dried the beans, place them in a food chopper or food processor and blend until they're nice and smooth. Then all you have to do is add the beans to the rest of your ingredients and you've got yourself a delicious and lighter cookie dough!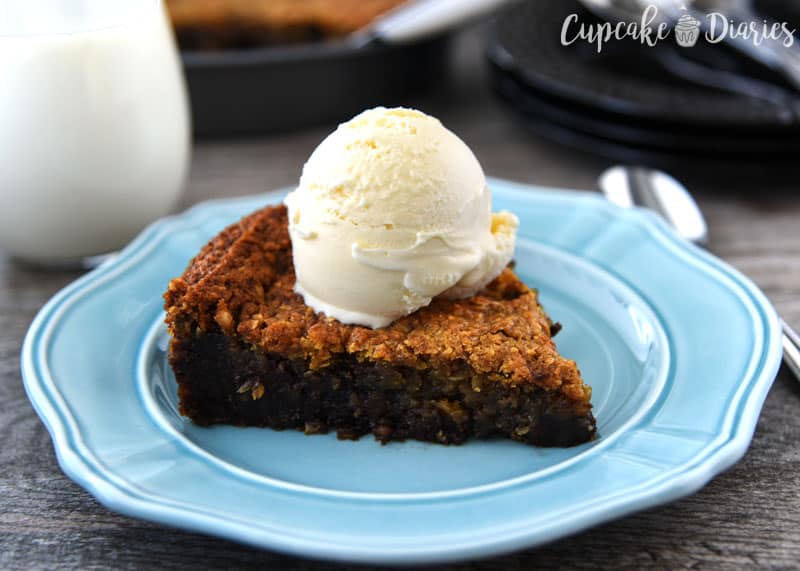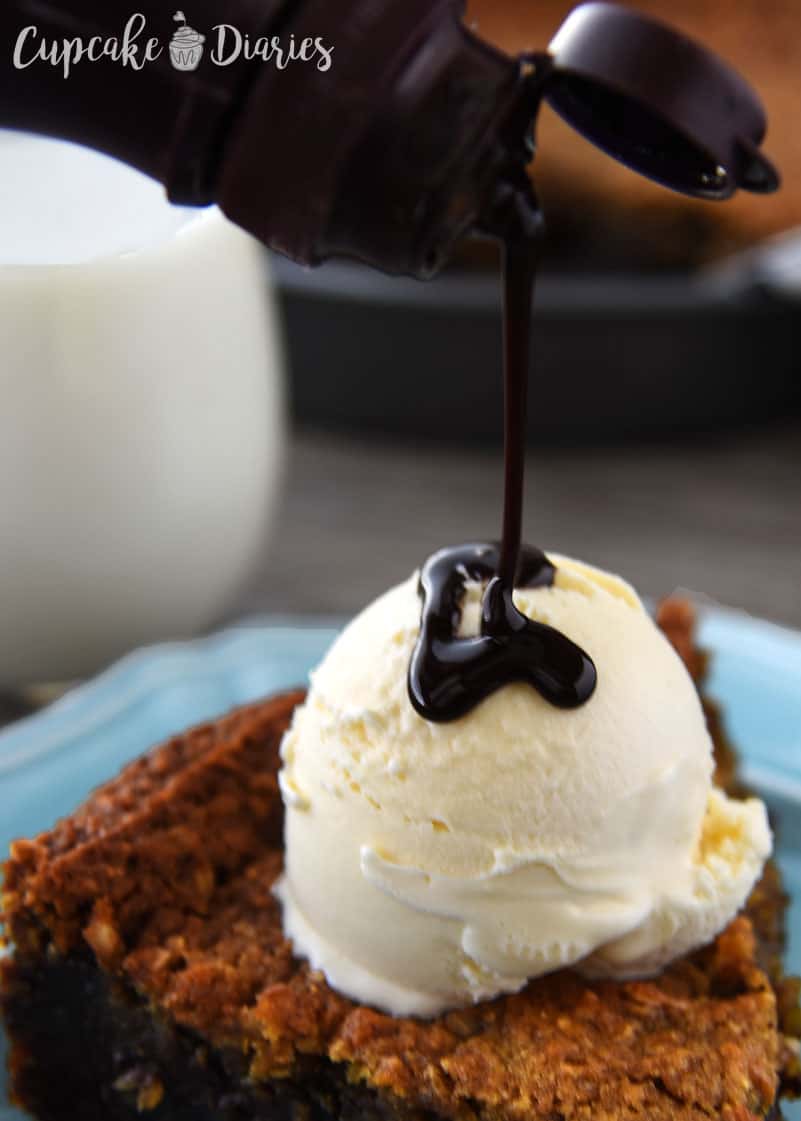 I hope you love this recipe as much as we do! My oldest told me this was his favorite dessert I've made. Keep eating all those great beans right on up, little six year old.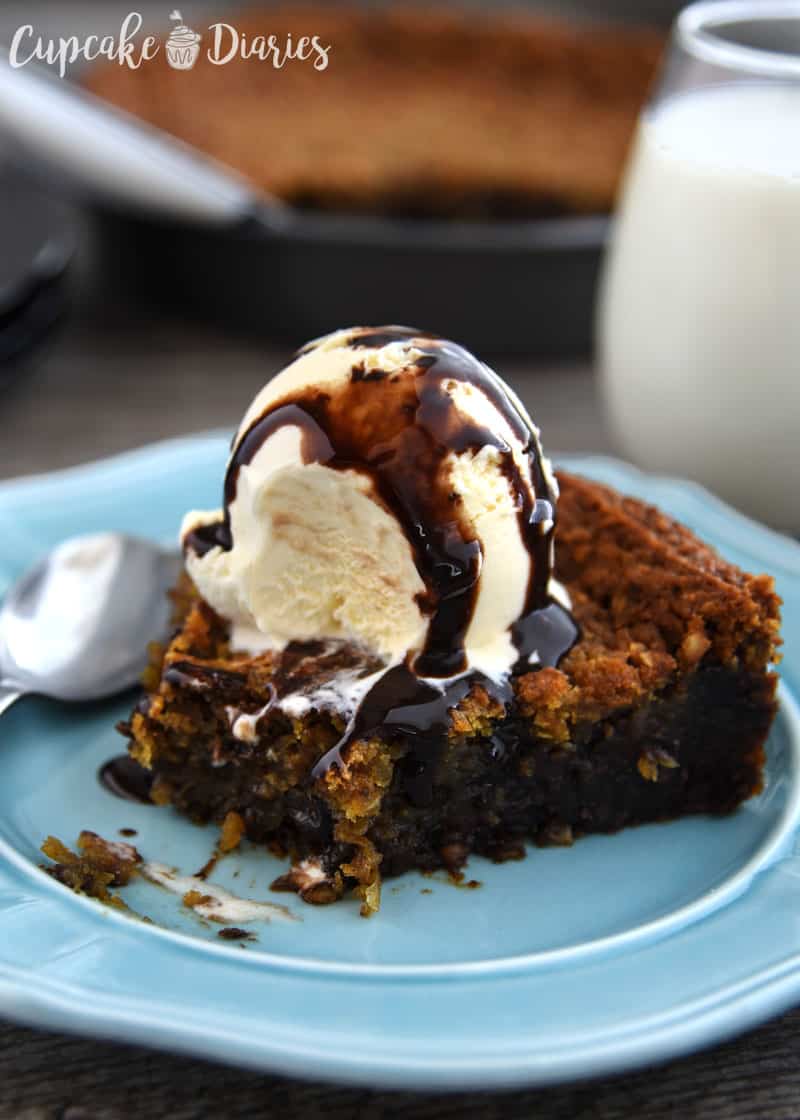 Now through April S&W Beans is offering $1 off 2 cans of S&W Beans! Get (and print) your coupon from the S&W Beans website.