Raspberry-Orange Sparkling Punch is the perfect refreshment for the Oscars. Every Oscars viewing party needs a good drink the whole group can enjoy. It's fruity, it's bubbly, and it's easy! 
When it comes to the Oscars and other awards shows, my twin sister doesn't mess around. She watches the stars on the red carpet all ready with her predictions on which celebrity is going to win Best Actor and which movie will win Best Picture. I made this Raspberry-Orange Sparkling Punch with her in mind! I can picture her sipping on this lovely drink from a champagne flute while enjoying her Oscars viewing party. I love the deep raspberry red combined with the bright orange slices. This was a fun drink to make!
This recipe makes 8 cups of punch to serve to friends and family of all ages. The ingredients are grocery store favorites that are easy to find and ingredients that you would have an easy time using up later. I added the orange slices to the glasses to fancy the drink up a little bit. I love the color contrast! I love drinking out of a champagne flute. It makes me feel fancy!
Kitchen tools and gadgets: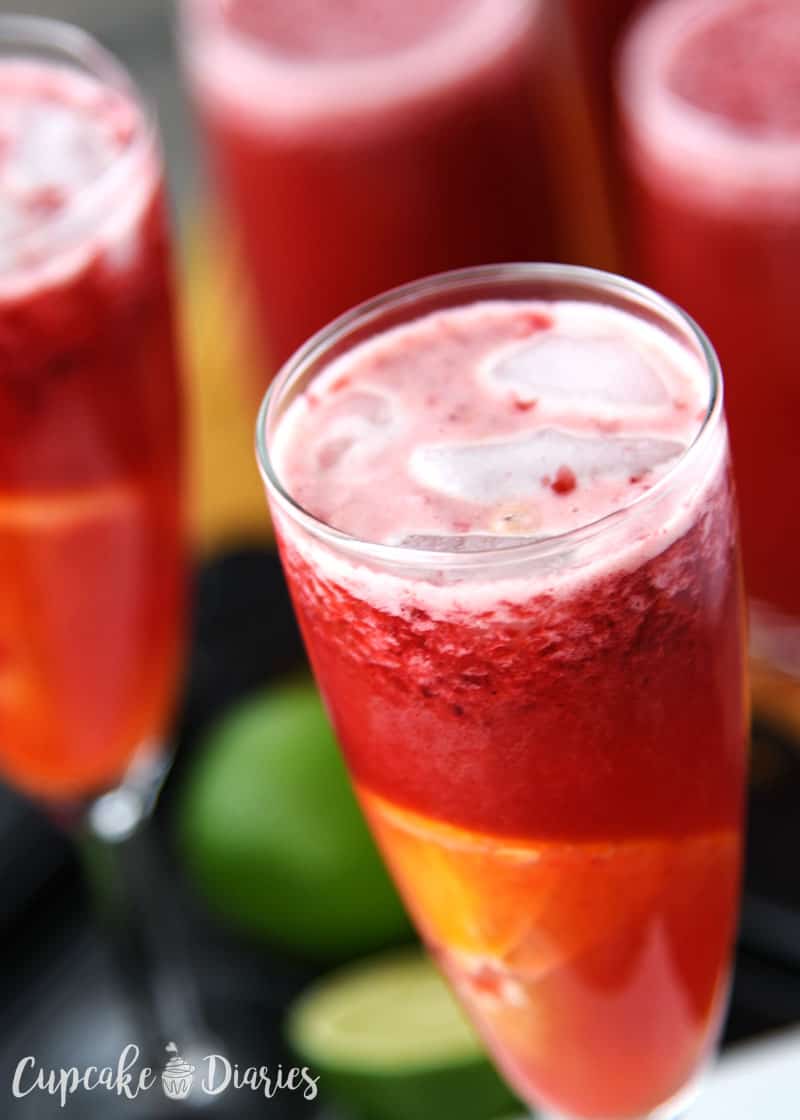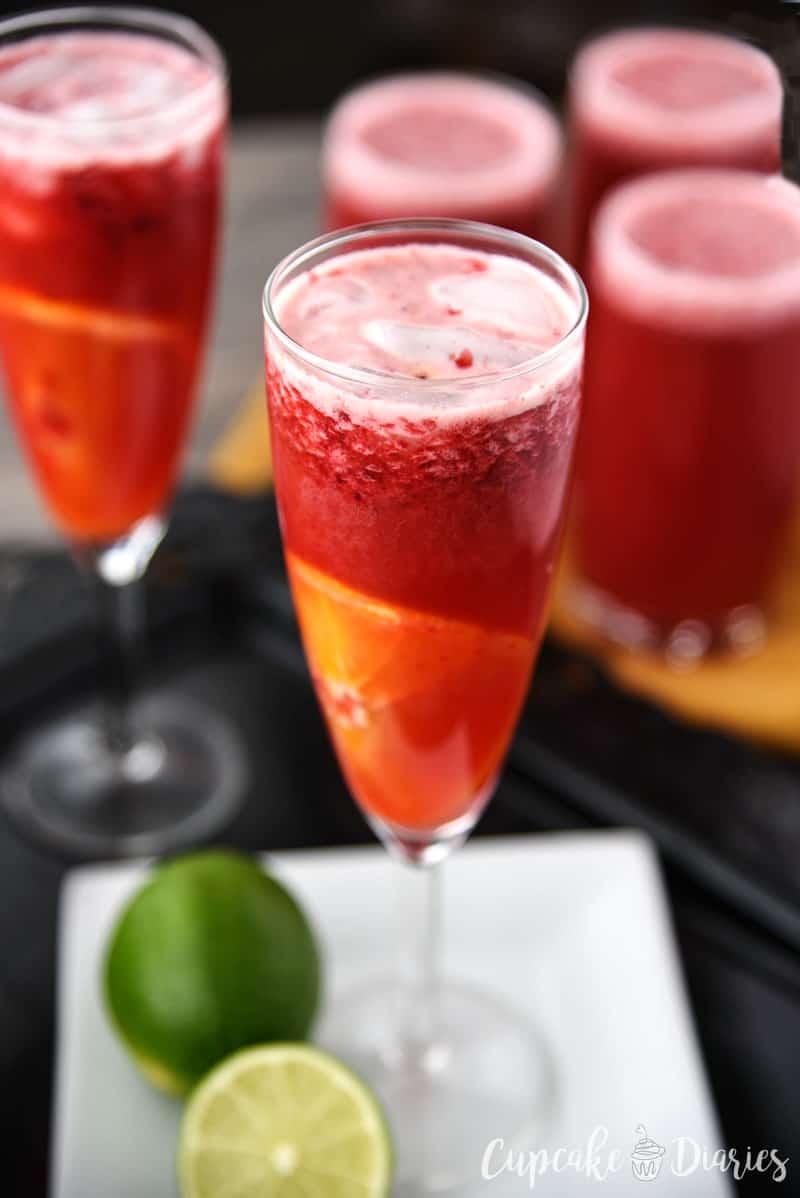 I hope you love this recipe for your Oscars party! Looking for a little more ideas for the big bash? Take a look below! Games, photo props, and more!
Inspiration for celebrating The Oscars!
The Oscar! A Ginger Champagne Cocktail
Roy Rogers Mocktail | Sugar & Soul
Raspberry-Orange Sparkling Punch | Cupcake Diaries
Walk of Fame Swag Bag | Hey Let's Make Stuff
A Night at the Oscars in my Bullet Journal | Page Flutter
Oscar Night Bingo Cards | Play Party Plan
Luxurious Oscar Treat Boxes that will Delight Your Party Guests | Storypiece
Oscar Party Printables | The Benson Street
Oscar Party Photo Props | Sew What Alicia
Oscar Winning Drink Recipe | Everyday Party Magazine