This post has been compensated by P.F. Chang's Home Menu and Mom It Forward. All opinions are mine. #ad #WokWednesday 
An Asian meal needs an Asian-inspired dessert! Egg rolls are stuffed with a sweet strawberry cheesecake loaded with fresh strawberries. They're fried to golden perfection for a crunchy and sweet dessert.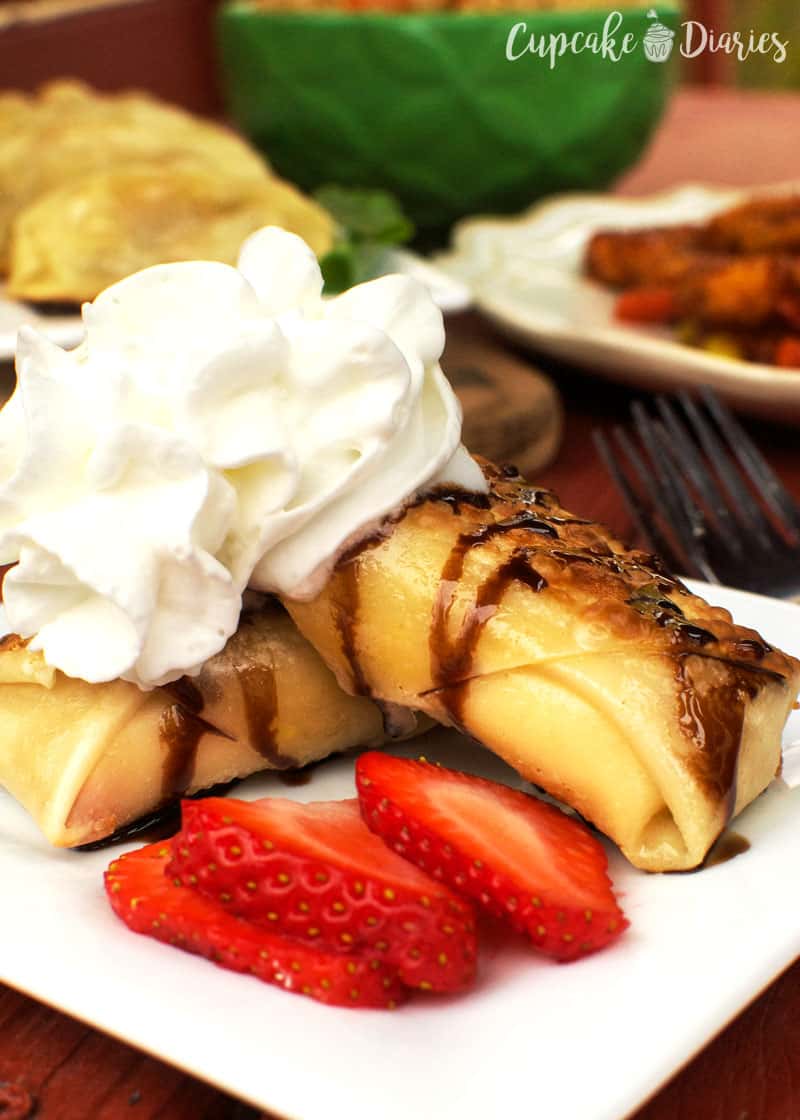 A lot of people are surprised when they learn that I don't always have these fabulous meals on the dinner table every night. We're pretty boring when it comes to dinner over here. But every now and then I surprise my kids with a full meal. Most recently I decided to stir up our routine and make them the greatest meal of their lives, or so my six year old put it. We were able to enjoy a restaurant quality meal featuring P.F. Chang's Home Menu, and we didn't even have to leave the house. We can make this every week on Wok Wednesday! And because every meal needs a dessert, I decided to make an Asian-inspired treat that my family loved: Strawberry Cheesecake Stuffed Egg Rolls.
So what is Wok Wednesday? Stirring up P.F. Chang's Home Menu's dynamic meals in a wok creates the excitement of authentic Asian cooking. A great way to add zest to the middle of the week! Explore more Wok Wednesday inspiration here.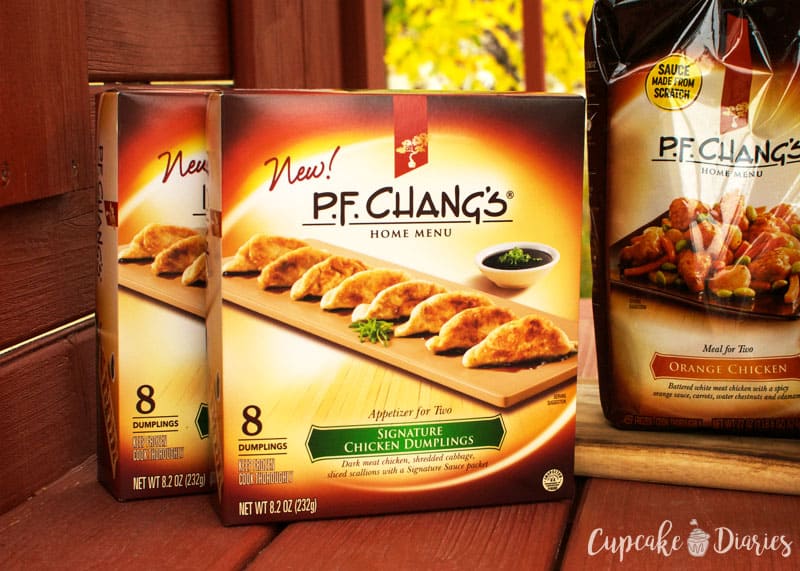 We started our Wok Wednesday meal with P.F. Chang's Home Menu Signature Chicken Dumplings. As one who knows how much time goes in to making dumplings from scratch, I was extra excited about the 10 minutes it took to make these! Inspired by the traditional Chinese dumpling, these dumplings are made using customary pork shoulder, succulent dark meat chicken and offer a high meat-to-vegetable ratio. They're so good!
Only P.F. Chang's Home Menu offers restaurant-quality Asian food. And the food is culturally authentic in sauces and flavor. My kitchen smelled fantastic when our meal was on the stove!
Our meal included
Signature Chicken Dumplings
Orange Chicken
Chang's Signature Rice
Strawberry Cheesecake Stuffed Egg Rolls (recipe below!)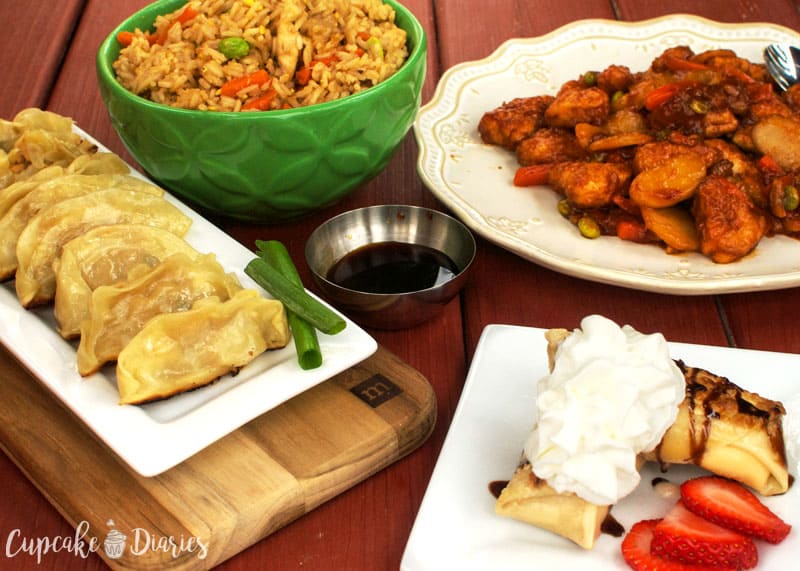 Isn't it lovely? I remember thinking about how full I was but really wanted to keep eating because everything was so good. There is very minimal work needed to prepare this meal and it tastes like I brought him home from a restaurant.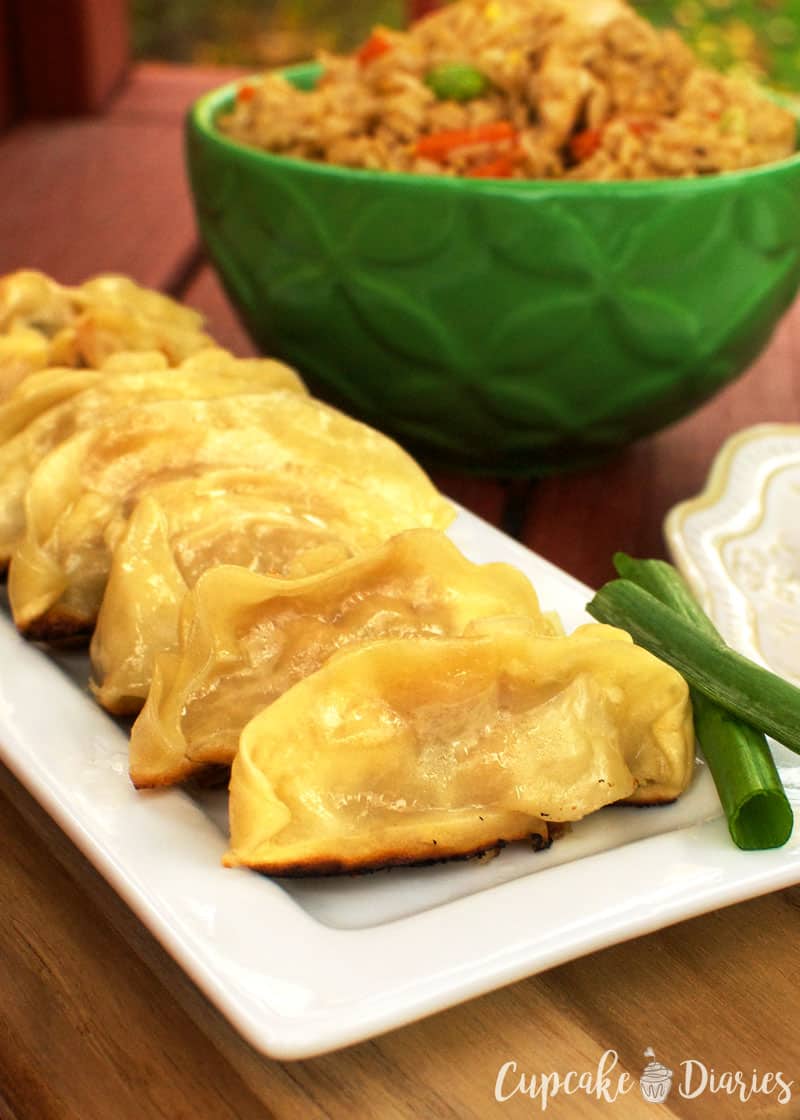 How badly do you want to dig into those dumplings? They're delicious!
I kept with the bundling theme when I decided on my dessert. Strawberry Cheesecake Stuffed Egg Rolls are the perfect way to top off this meal.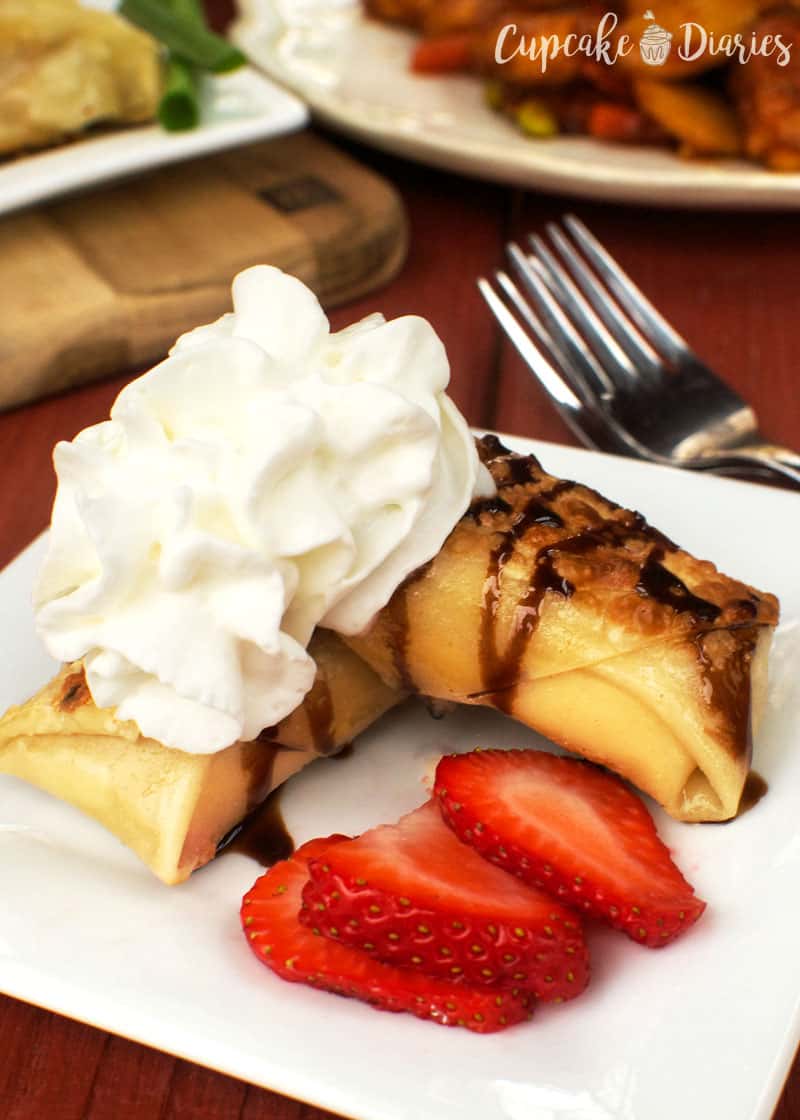 This was the perfect way to bring Wok Wednesday to a close. The whole family loved them!
Don't forget to explore more Wok Wednesday inspiration here! So many yummy ideas for your mid-week feast.