French toast is a breakfast classic. This fluffy pumpkin version is perfect for fall! Top with cinnamon syrup dessert for a delicious and flavorful fall breakfast.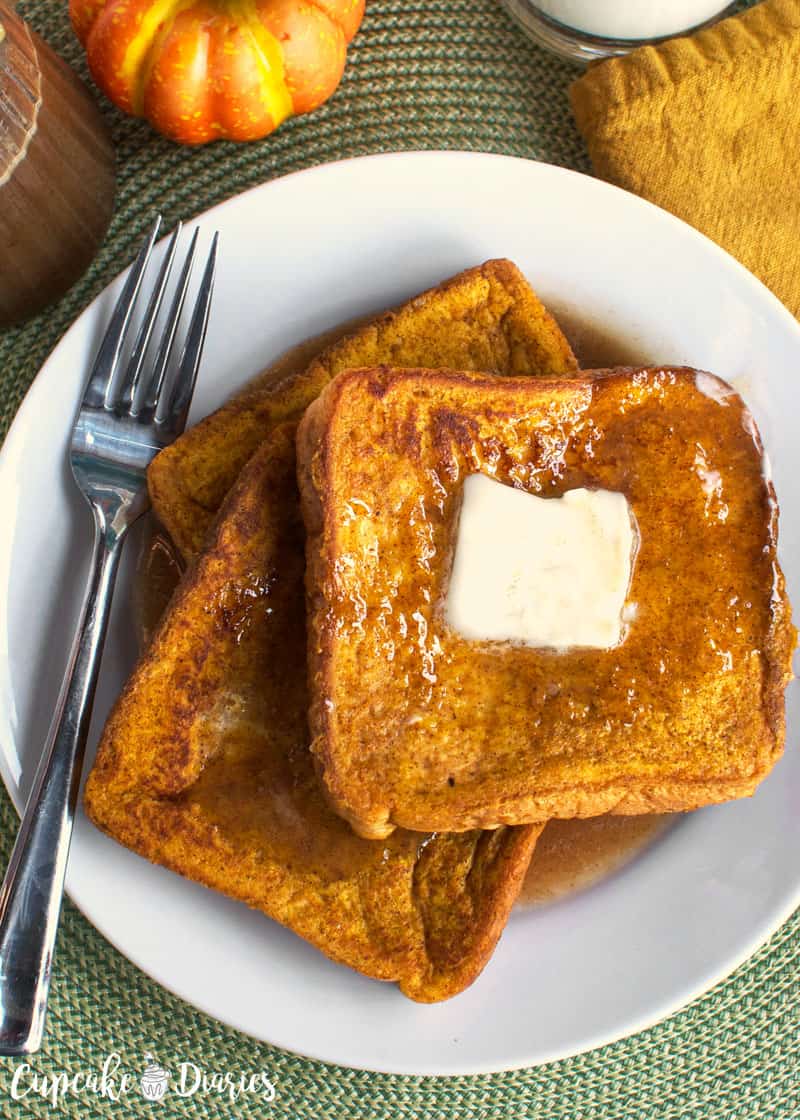 With Thanksgiving just a week away, it's time to really get thinking about the food! If your family makes a decadent breakfast on Thanksgiving, I think I've got a pretty great recipe right here. Pumpkin French Toast with Cinnamon Syrup is simply divine. The pumpkin flavor combines with cinnamon and nutmeg for what could be my very favorite french toast recipe ever. I made this for my nephews and they gobbled it right up. They're ages 14 and 12, but my 6 and 4 year old loved it too! It's a crowd pleaser for sure.
Thanksgiving is my husband's favorite holiday and definitely one of my top favorites. I love getting together with family and eating so much delicious food, all the way feeling extra grateful for all the things that I have. We live out of state from our families, so Thanksgiving is an extra special holiday for us.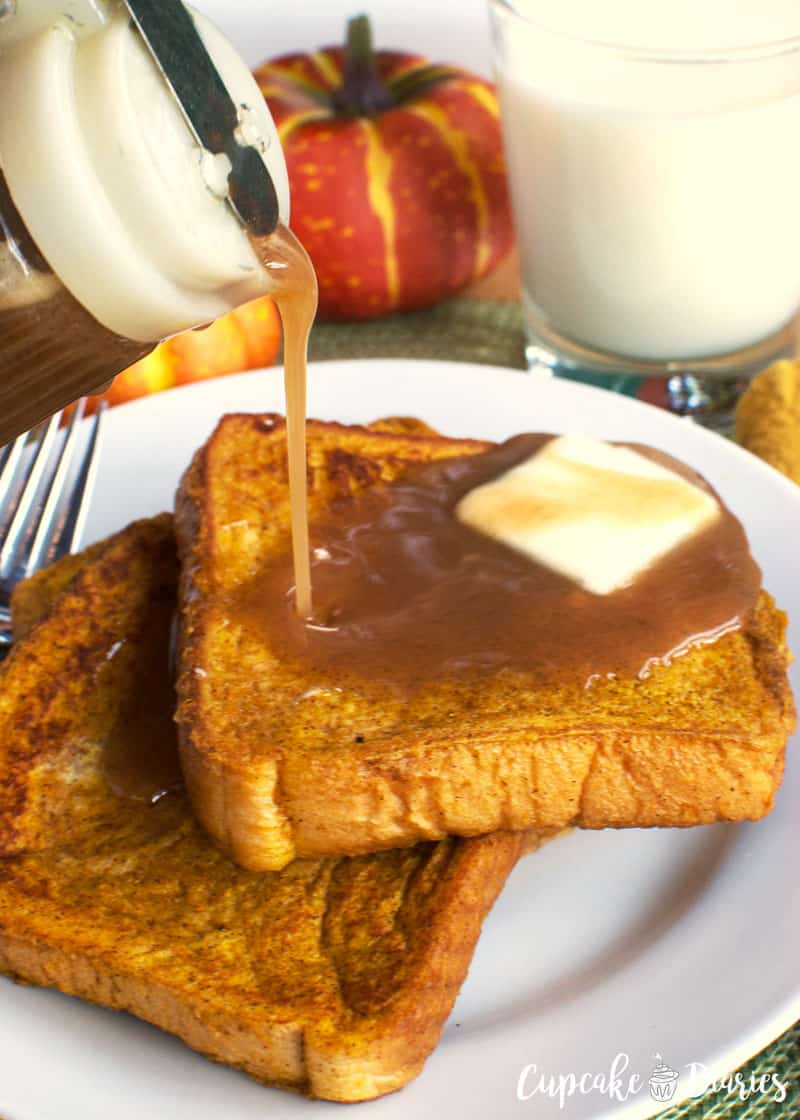 This syrup is the same one I serve with Pumpkin Waffles, also a great Thanksgiving breakfast idea. I've also served it on ice cream. It is so yummy!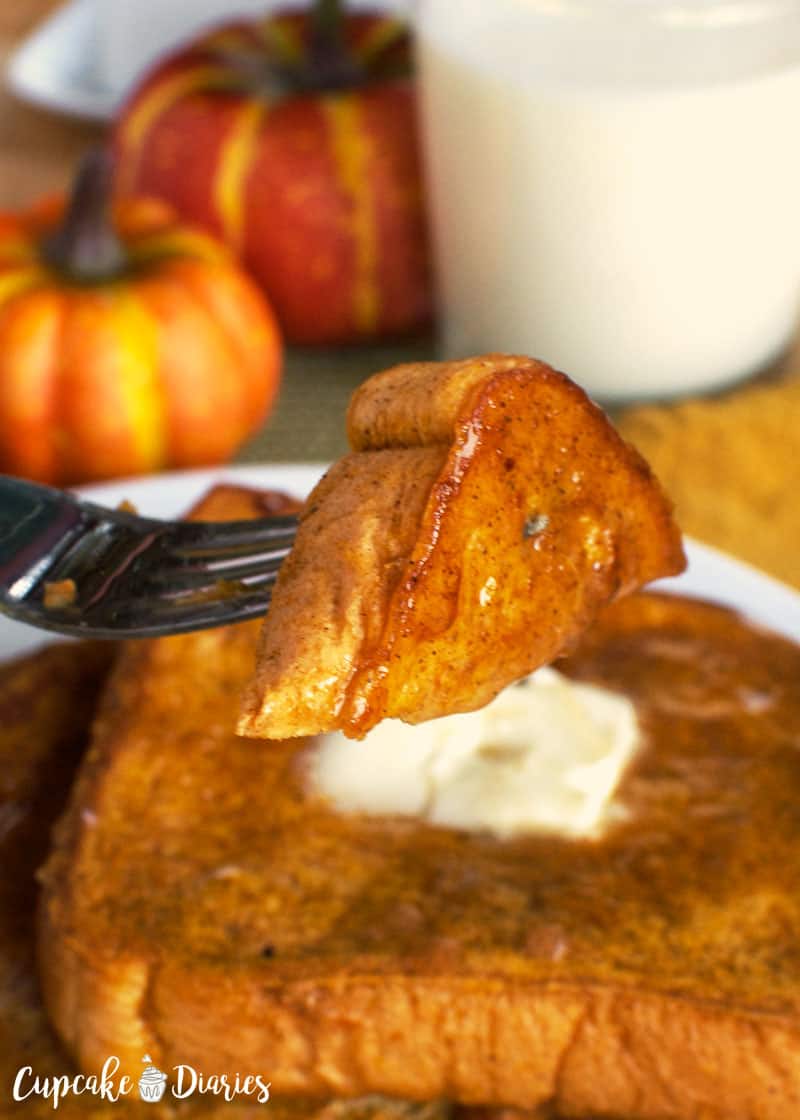 I'm sitting here with my breakfast drink really wishing I had a plate of this french toast instead!
Kitchen Tools and Gadgets needed for this recipe: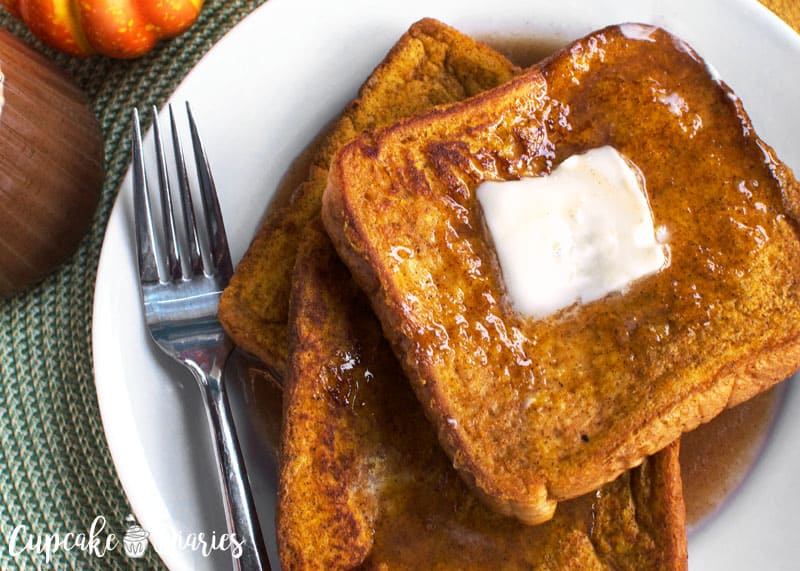 I hope you love this recipe! Enjoy your Thanksgiving!