I have a weakness for mozzarella sticks. When I was pregnant this last time, all I wanted to eat was mozzarella sticks! And since it's the new year and we're eating a little healthier over here, we decided to make one of our favorite appetizers into something that we don't feel guilty about eating. So we baked them!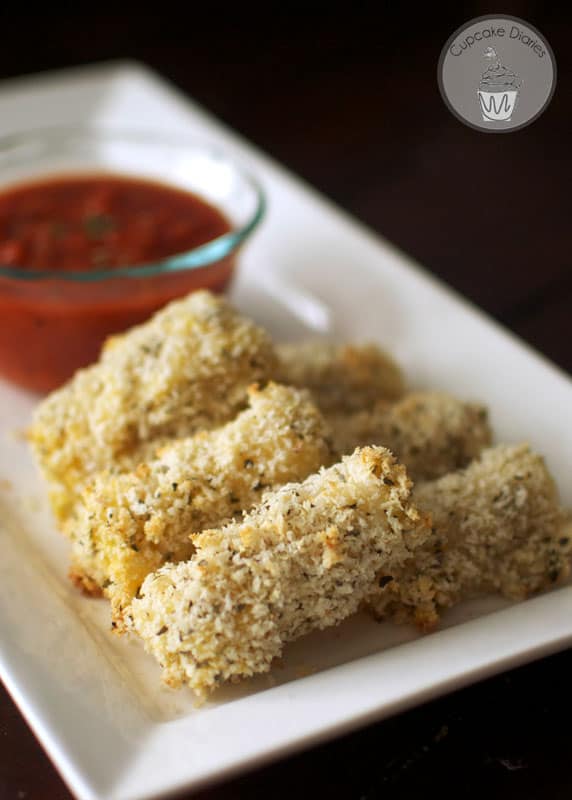 These mozzarella sticks are perfect for a football watching party or game night. We had them for New Year's Eve and they were the first thing to go!
Looking for more party appetizers? Here are some of my favorites!