I am loving all the fun and festive holiday food ideas I'm seeing all over! So many ideas to choose from for all our Christmas parties this month.
Here's another holiday food idea that is perfect for a party with kids and adults! These Holiday Jello Cups are bright and super easy to make. All you need is a little bit of time and a few ingredients. We made these for a party with some friends last week and they were so popular. The kids were especially excited to grab for one of these cups.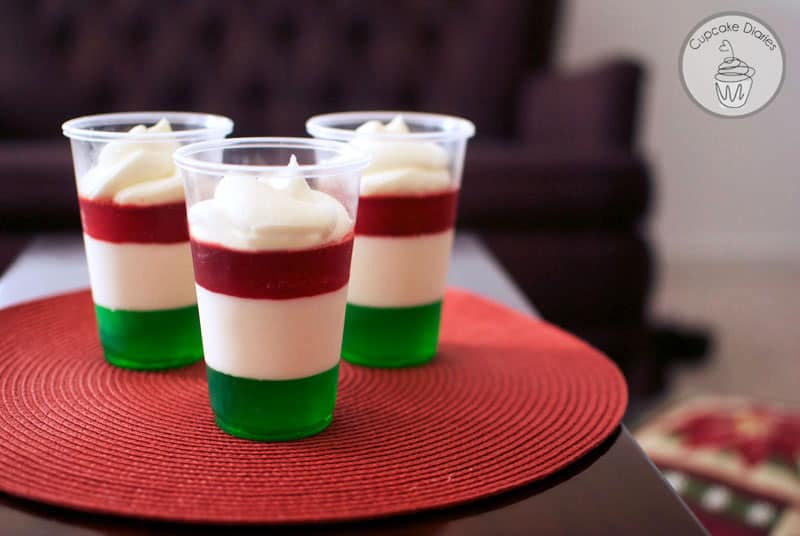 These are such a hit at holiday parties! Everyone will love them.
If you like this holiday recipe, take a look at these other favorites!