Fall is pretty much my favorite time of year! My birthday is this month, as well as Halloween (my favorite holiday), the fall fashion is fabulous, the leaves turn colors and fall off the trees…It's just the best! I'm not sure which I love better: fall treats with apple or fall treats with pumpkin.
I decided to make some marshmallowy, pumpkiny goodness  a couple weeks ago and it was one of the better decisions I've made. These Pumpkin Spice Krispy Treats are splendid. I almost cried a few happy tears after my first bite! They're absolutely divine.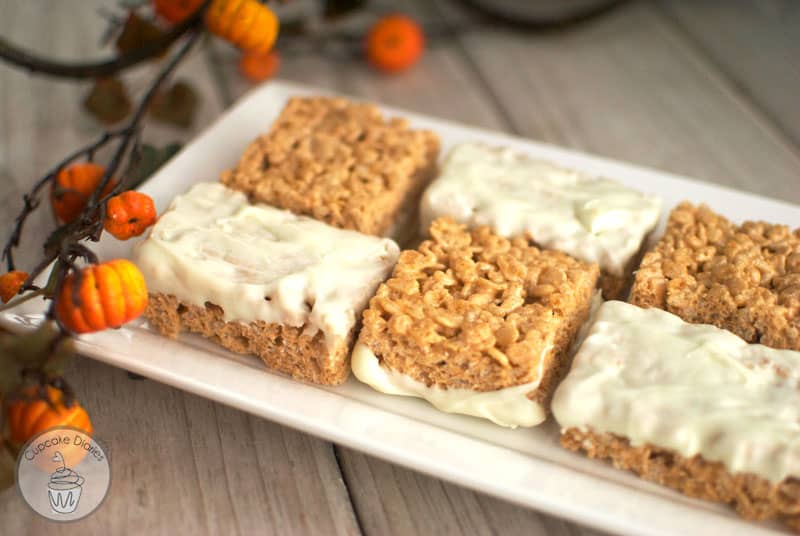 I plan on making these yummy treats for Thanksgiving this year. They're perfect as another dessert option after Thanksgiving dinner! I'm not sure I can wait to make them on Thanksgiving, however. Maybe it's time to do something different for birthday dessert! I'm sure my sister won't mind. 🙂
I've teamed up with a group of 75 bloggers to share tons of Fall Harvest Ideas with you! From crafts, to recipes, to home decor and more…we have you covered for Fall inspiration!
Check the gallery below and visit some of my blogging friends to see their awesome ideas!