Bamboo skewers are threaded with brownies, blueberries, strawberries, and marshmallows for a fun and patriotic treat!
We are fast approaching one of my very favorite holidays, my friend. The Fourth of July is such an exciting holiday! We get to celebrate the freedoms we enjoy in our country and take part in all kinds of parades, BBQ's, food, and fun with family and friends. It's such a great holiday! I look forward to the Fourth of July every year.
One of my favorite parts of this fabulous holiday is all the fun food. Patriotic treats are such a blast to make and even more fun to eat! Especially a treat you can eat off a skewer, like these Red, White and Blue Fruit and Brownie Skewers. You get a taste of a delicious chocolatey, chewy brownie the refreshing flavors of strawberries and blueberries. And the marshmallow pieces are an added bonus!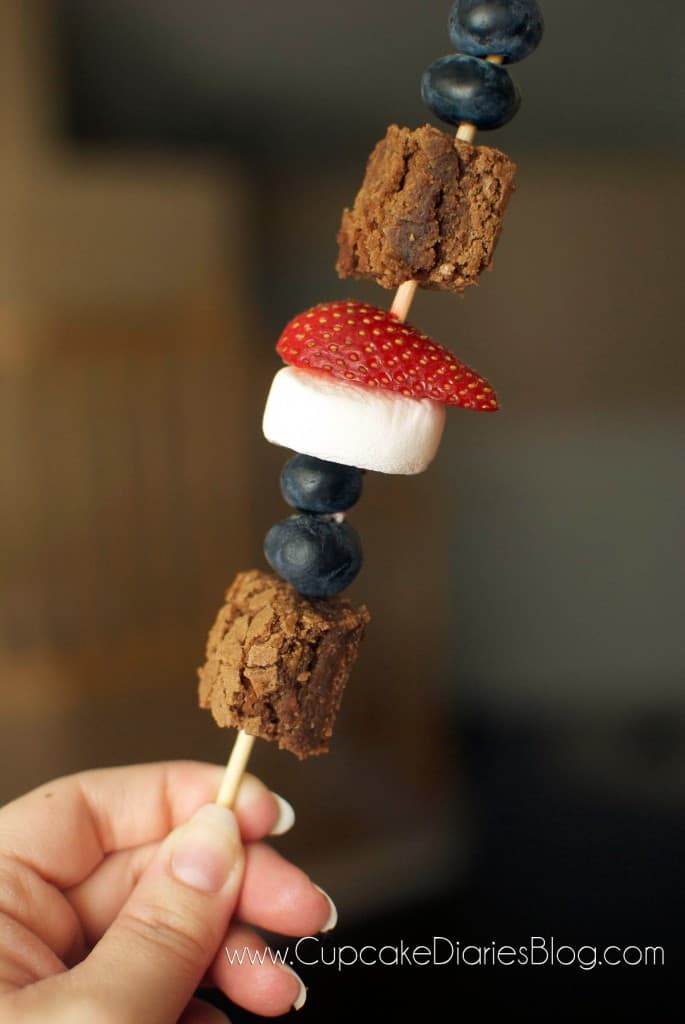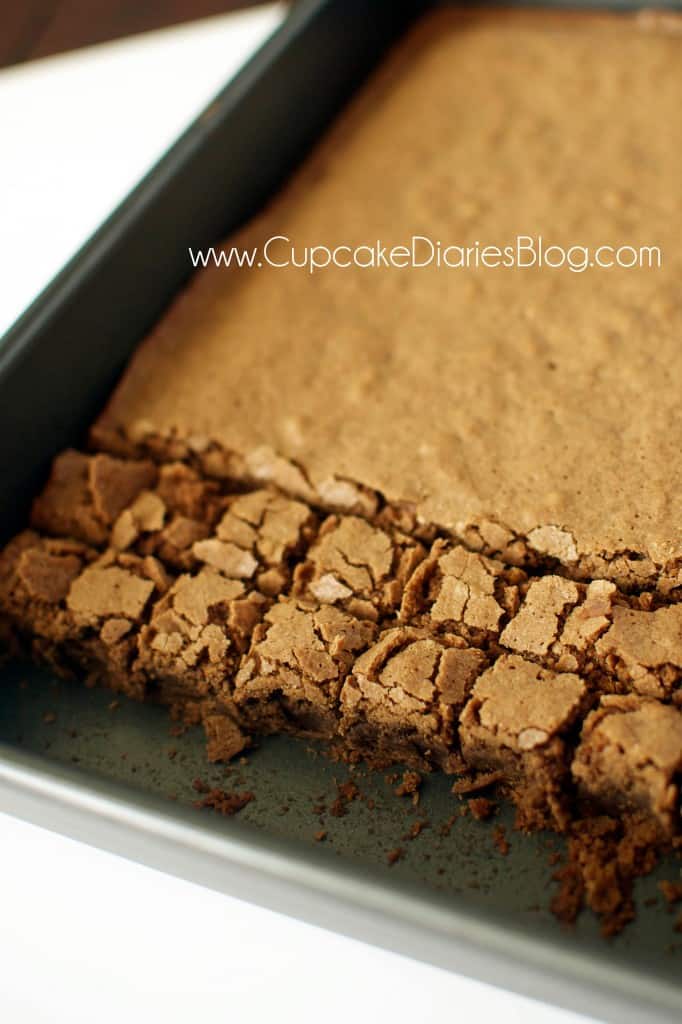 All you need is strawberries, blueberries, marshmallows, and a batch of homemade brownies. (You can snag my favorite homemade brownie recipe right HERE!)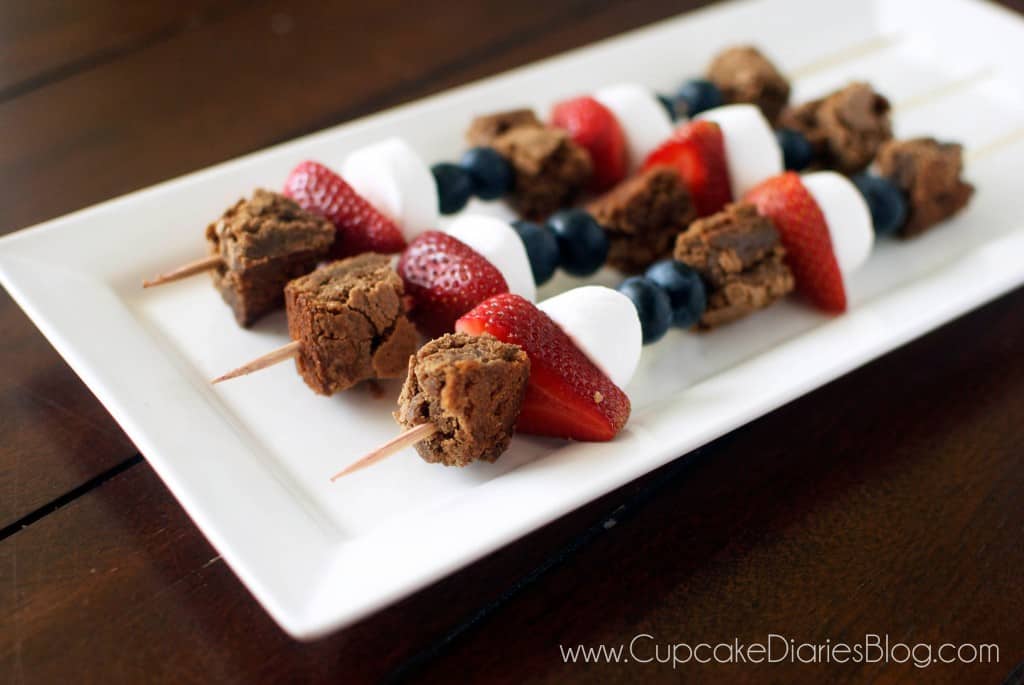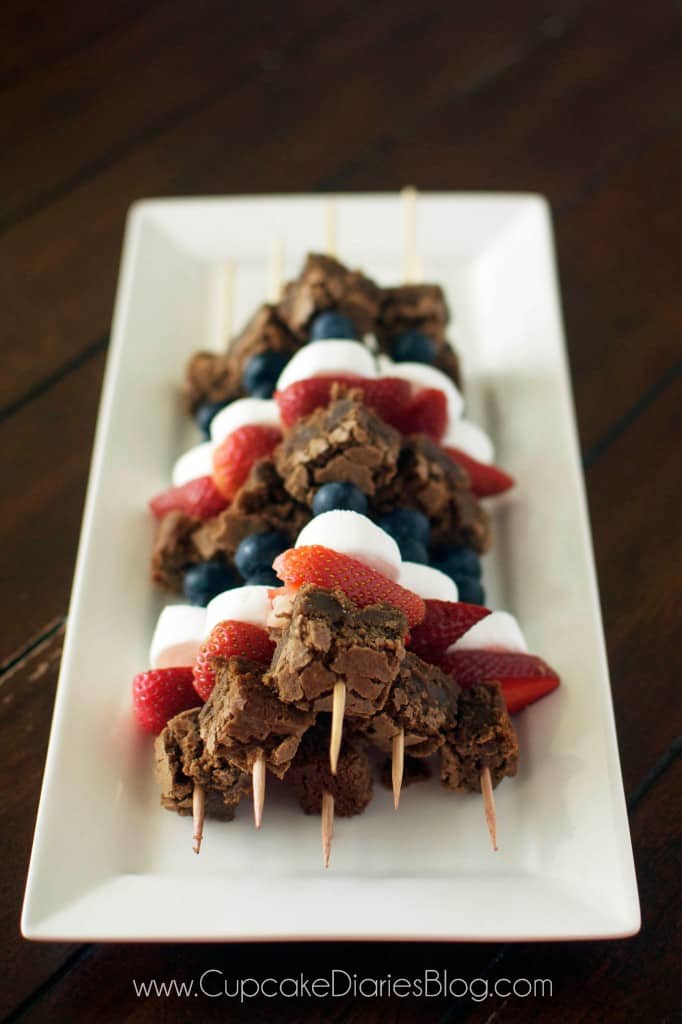 Kitchen tools and gadgets needed for this recipe:
So easy and so festive! These skewers are a perfect treat for a Fourth of July BBQ.
And here are two more of my favorite easy Fourth of July treats!