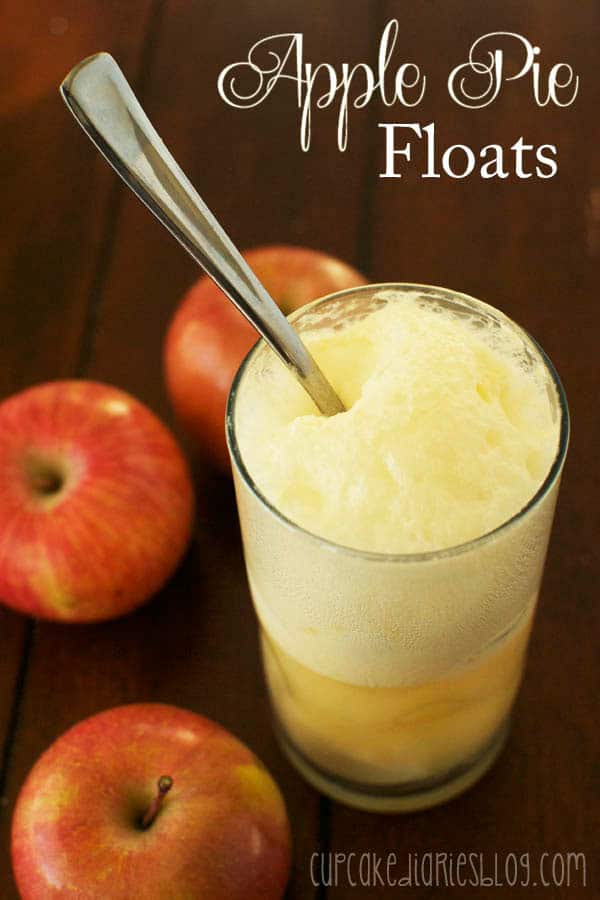 Fall foods are some of my very favorites. I love a really good apple pie with vanilla ice cream on Thanksgiving day. Until I get my apple pie, I'm super satisfied with an Apple Pie Float! This deliciously creamy and fizzy dessert tastes just like a slice of apple pie but in a beverage form. It's soooo good! With only two ingredients, you've got yourself a delicious fall dessert that everyone will love.
Apple Pie Floats
Ingredients
Martinelli's Sparkling Cider (found at any grocery store in the drink aisle)
vanilla ice cream
Instructions
Add 2-3 scoops vanilla ice cream to a tall glass.
Pour 1 - 1 1/2 c. sparkling cider over top of ice cream.
Enjoy!
http://www.cupcakediariesblog.com/2013/11/apple-pie-floats.html
 Here's another of my favorite fall recipes!