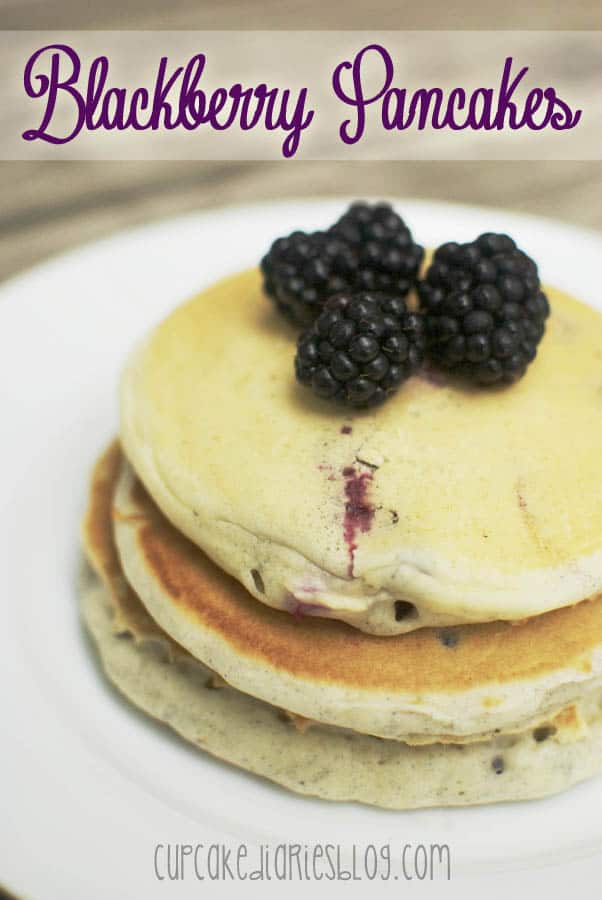 Cafe Zupas is one of my very favorite places to eat. Cafe Zupas specializes in homemade soups, salads, and sandwiches made with fresh ingredients. Stores are located in Utah, Arizona, and Nevada with other states to follow soon. (My mom in Idaho is keeping her fingers crossed that a Cafe Zupas opens up there!)
There isn't a single Cafe Zupas menu item I've tried that I haven't liked. My favorite thing to order is the Honey Bacon Club with the Nuts About Berries salad. If I'm feeling more like soup instead of a salad, I order the Wisconsin Cauliflower. I could seriously go on and on about my favorite Cafe Zupas dishes!
Today I'm sharing with you a recipe for soft and delicious Blackberry Pancakes, thanks to the Cafe Zupas Blogger's Annual Cookbook! This cookbook is compiled of recipes from some of the best food bloggers out there. I was lucky enough to get a copy for myself and I am loving all the recipes in it. These Blackberry Pancakes went over especially well with my young family! We're pancake eaters at this house. And adding blackberries to our pancakes made dinner an extra special treat.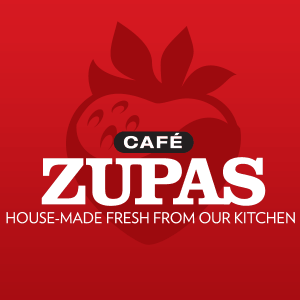 Image via https://www.facebook.com/CafeZupas
Thanks to Cafe Zupas, I get to give away a $25 Cafe Zupas gift card! Enter the giveaway using the Rafflecopter below then scroll down a little farther to check out the pancakes recipe.
Thank you, Cafe Zupas!
Ingredients
2 1/4 c. flour
2 Tbsp sugar
1 Tbsp baking powder
1/2 tsp. salt
1 3/4 c. milk
2 eggs, slightly beaten
2 Tbsp vegetable oil
1 1/2 to 2 c. fresh blackberries
Instructions
Sift together flour, sugar, baking powder, and salt.
In a mixing bowl, combine eggs, milk, and oil. Add the dry ingredients and stir well until lumps disappear.
Add blackberries and stir in with a spoon, stirring gently so you don't break them up.
Preheat a skillet over medium to medium-high heat. Pour 1/4 c. of batter onto the skillet for each pancake. Bake until the bubbles break and edges are cooked. Turn and bake the other side.
Serve with maple syrup, whipped cream, and blackberries.
http://www.cupcakediariesblog.com/2013/08/blackberry-pancakes-25-cafe-zupas-gift.html