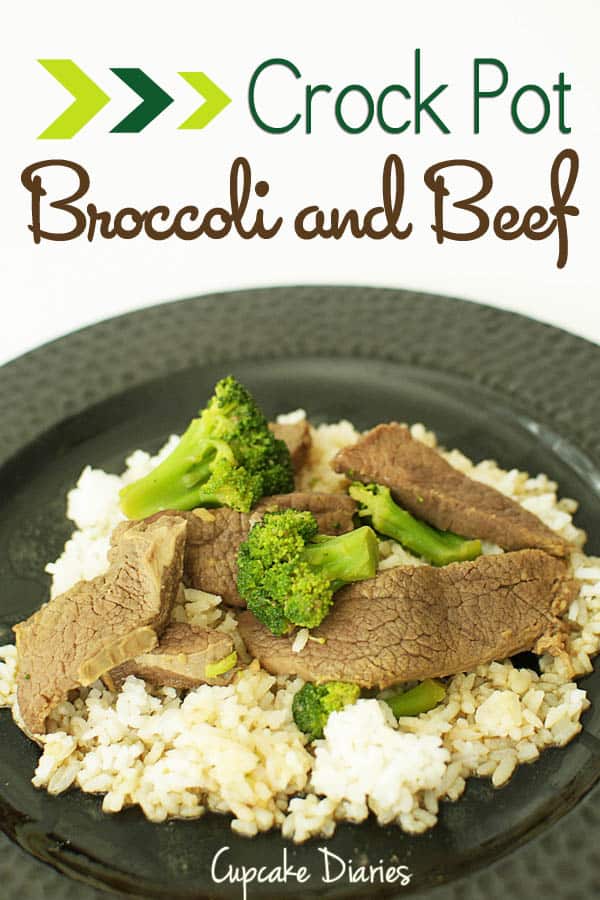 One of my husband's favorite meals when we order Chinese is broccoli and beef with rice. I've mentioned before that we love to make Chinese at home if we can figure out how to make it taste the way we like it. I was excited when we came up with this recipe for broccoli and beef using Better Than Bouillon beef base and the crock pot! The beef base from Better Than Bouillon helped give the sauce that nice and rich flavor, and the slices of meet soaked up all that goodness in the cooking process and were nice and juicy. This was quite the tasty dinner!
The most time consuming part of making this meal is slicing up the meat. And even that didn't take very long! This is a great meal that cooks quickly and requires minimal work. And it makes a good amount of servings. It's a keeper!
Crock Pot Broccoli and Beef
makes 4-6 servings
1 1/2 – 2lb boneless beef chuck roast, cut into slices a little thicker than 1/4″ The meat will shrink a little during the cooking process so cut it a little bigger than how you want it to be when you're eating it.
1 c. prepared beef broth from Better Than Bouillon beef base
1/2 c. soy sauce
1/3 c. brown sugar
1 Tbsp sesame oil
1 tsp. minced garlic
3 Tbsp cornstarch
1/2 – 1 full bag frozen broccoli florets (depending on how much you want to use)
rice, cooked
Directions
Whisk together the beef broth, soy sauce, brown sugar, sesame oil, and minced garlic. Place the beef slices in the crock pot and pour the sauce over. Stir the beef around so every piece gets coated.
Cook on low for 2 hours. (I know, right? Low for 2 hours. So fast! The thin slices of meat cook quickly.)
Remove 5 Tbsp of sauce from the crock pot and place it in a small bowl with the cornstarch. Stir this mixture into the crock pot with the beef. Add the broccoli and cook for 25 more minutes so it can cook.
Serve over rice. Enjoy!