Pinterest and I have been great friends lately. I've found SO many ideas on Pinterest for Valentine's Day and it's not even the middle of January. I'm loving it! Valentine's Day pins are popping up everywhere, they're hard to miss. I definitely won't be able to get around to making a lot of these treats. But here is a list of some that I really want to try!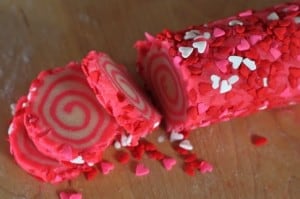 Sweet Swirl Cookies of Love @ Prudent Baby
I don't know if it's the exciting Willy Wonka swirl or all the little heart sprinkles. But I LOVE this idea! Way too fun!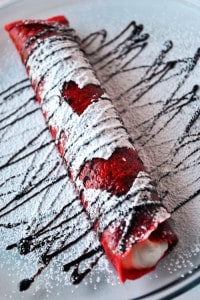 Red Velvet Crepes @Duhlicious
Don't these look amazing? From the looks of the recipe, the filling is similar to cannoli filling, which could classify these as dessert crepes as well as breakfast. Shucks. Dessert for breakfast.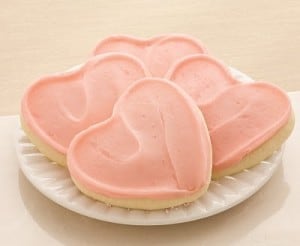 World Famous Paradise Bakery Sugar Cookies @ Kari's Cooking
I don't know where or what this Paradise Bakery is. But wow, I want to go there! These cookies look like perfection on a plate.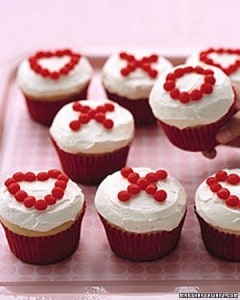 X's and O's Cupcakes @ Martha Stewart
Super cute! These would be great for the kids to help make or to bring for a school class on Valentine's Day.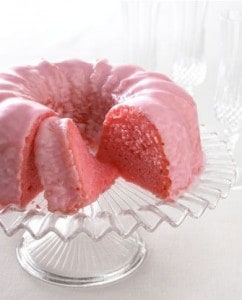 Pink Lemonade Pound Cake @ Sugar Baby Aprons
Wouldn't this be so fun to make for a Valentine's Day dessert after a romantic dinner?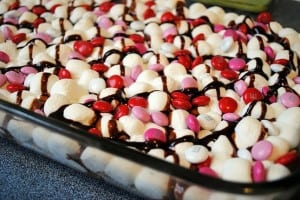 S'more Love Bars @ It's a Crafty Life
I love s'mores WAY too much to not try these! The bottom layer is a graham cracker crust, piled high with marshmallows, M&M's, and chocolate syrup. Gaaa!