Ready…set…hut! Sunday, February 5th is the Super Bowl (that I really wish the 49ers were playing in but whatever!) The Super Bowl is all about fun food and good times. And of course the commercials. And I guess the game a little bit too.

There are SO many great ideas out there for game day food and decor. Here are a few of my faves!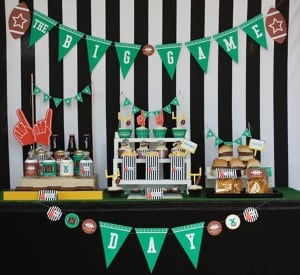 Football or Super Bowl Party Inspiration @ Wants & Wishes
This blog has a fantastic football party pack full of printables you can use for your Super Bowl Party. Or you can take some ideas away and create a look of your own!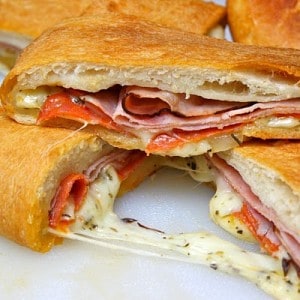 Football Party Stromboli @ Liv Life
Good food is always a must at a Super Bowl party. These strombolis look amazing and really fun to make!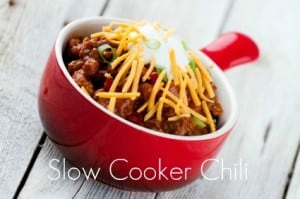 Slow Cooker Chili @ Snap!
Chili is one of my ultimate favorite comfort foods. And it's also a fun and easy dish to serve at a Super Bowl party! You can make a chili bar and have all kinds of toppings to put over the chili.
Party Meatballs @ Cupcake Diaries
And it's not a party without my husband's favorite recipe of Party Meatballs! These little guys are really delicious and ridiculously easy to make. They're perfect for any kind of party!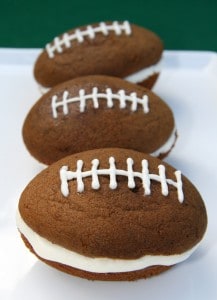 Football Whoopie Pies @ Make Merry!
These are just the cutest!!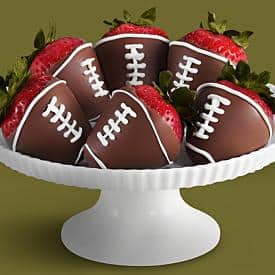 Hand-Dipped Football Berries @ Shari's Berries
Order these super cute football strawberries from Shari for the perfect little touch to your Super Bowl party.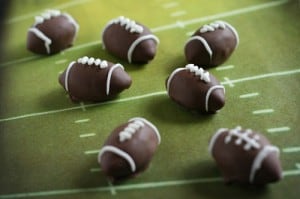 Football Oreo Truffles @ Bakerella
I love making Oreo truffles! They're so delicious and cute. Bakerella came up with these awesome football-shaped Oreo truffles that are made just like the originals but in the shape of little footballs. Such a great idea!