Restaurant style egg rolls you can make at home! These egg rolls are baked so they have a lot less calories.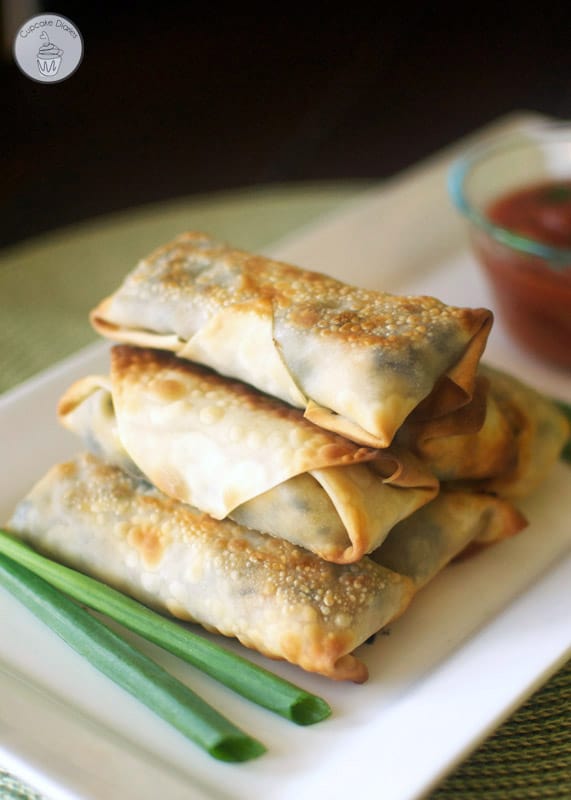 After four days of living in our new place I decided I should probably cook a meal for my family. I didn't want to make anything too crazy so these Baked Southwestern Egg Rolls were the perfect idea. They were so easy to make and my husband LOVED them. I could call these a "Copycat Recipe" because they taste a lot like the ones from Chili's restaurant. Tyson said he even liked these ones better. They were seriously SO easy. Just what I needed! A quick, delicious, easy breezy meal.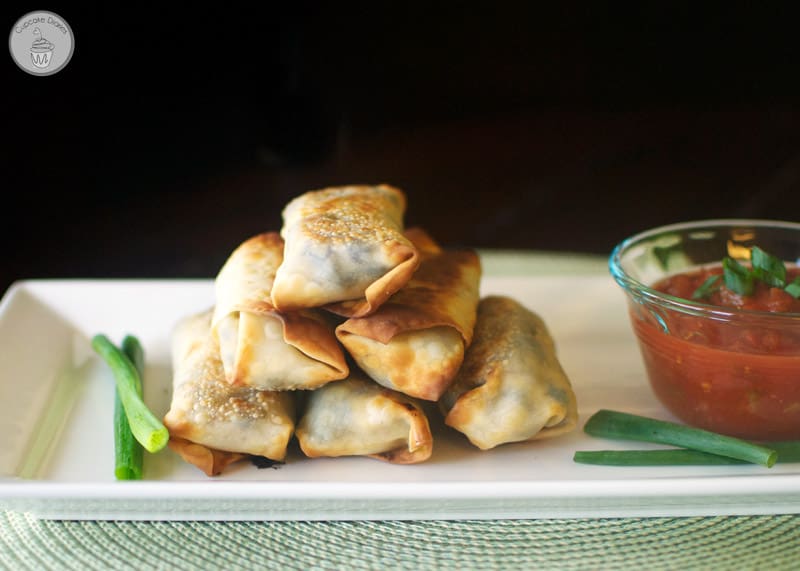 I am a huge fan of egg rolls. But I don't like to eat them a lot because most of the time they're fried. (The deep fried egg rolls at the Eastern Idaho State Fair are my FAVORITE!) These egg rolls I made for dinner on Wednesday night are baked so I feel better about eating them. The ingredients aren't high in fat or anything crazy either. It's pretty much a win/win situation!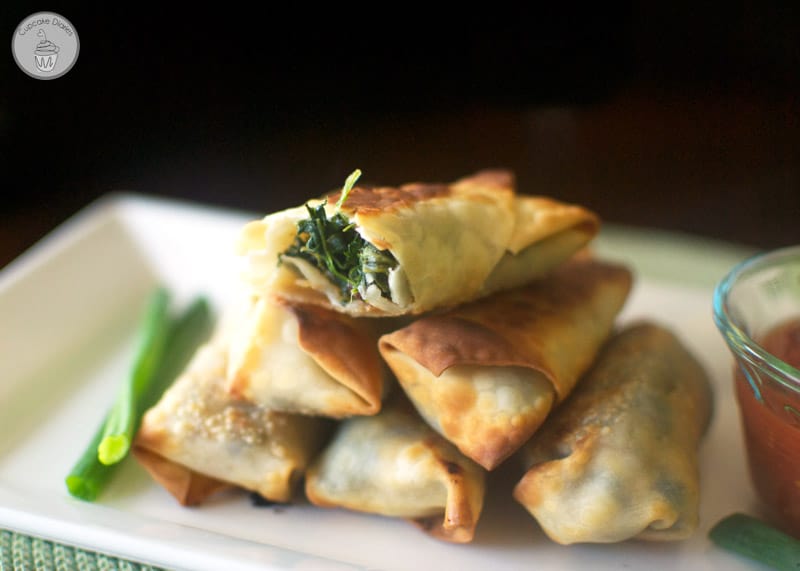 Just look at those innards. I'm drooling!
These egg rolls are great for dinner as well as party food and appetizers. This recipe is a keeper for sure, and I have a feeling I'll be making them regularly at our house!