A homemade classic that my mom made for us all growing up. These enchiladas are a family favorite and so easy!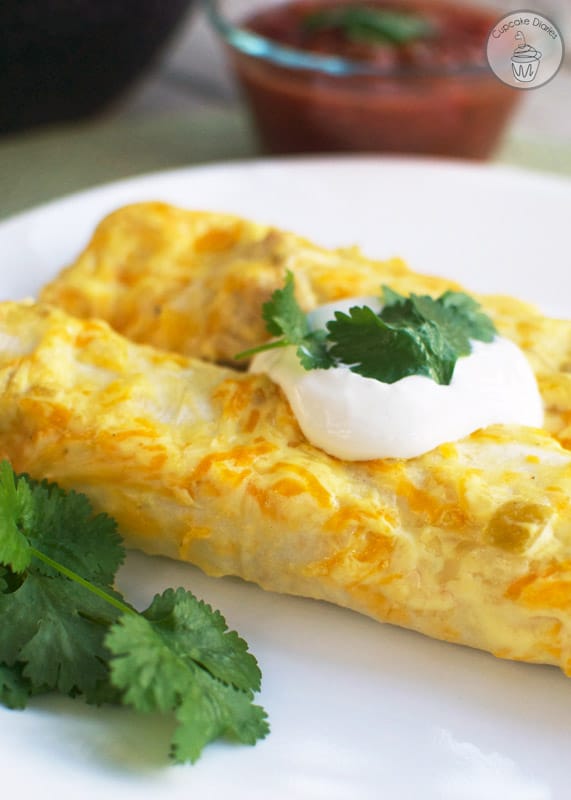 There are a handful of meals I remember eating with my family all growing up. This was one of them! And I loved helping my mom put them together. We all loved these enchiladas. And still do!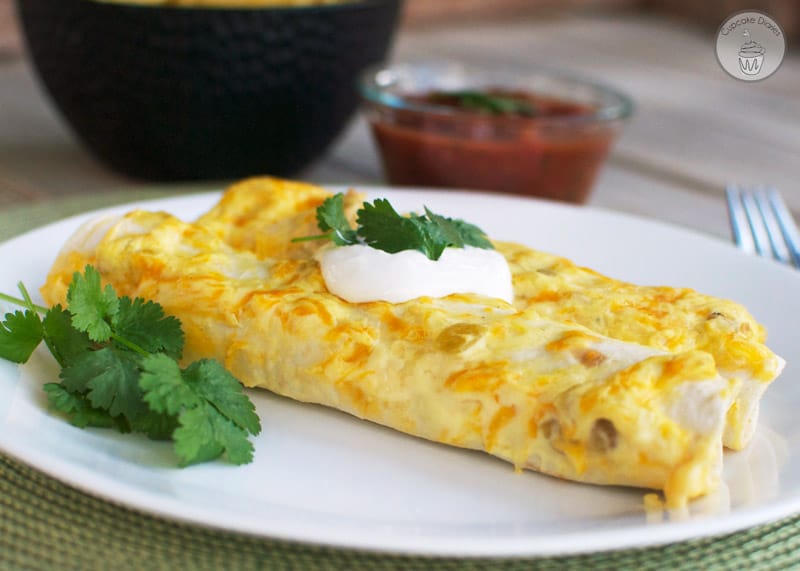 These chicken enchiladas are very easy and kid friendly. They won't even notice the green chilies!
Ingredients
4 c. shredded chicken, cooked
2 cans cream of chicken soup
1 (16oz) sour cream
1 small can green chilies
1 can black olives, diced
2 c. cheddar cheese, grated
2 c. Montery jack cheese, grated
1 package medium tortillas, 20 count
Instructions
In a medium bowl mix 1 can of soup, half the sour cream, half the chilies, half the olives, and 1 cup of each of the cheeses; set aside.
In a large bowl mix the other halves of the ingredients, including the last can of soup. Add the chicken to this mixture as well.
Spoon three spoonfuls of the shredded chicken mixture onto the tortillas and roll them up. Place them in a greased 9×13 baking pan to bake. (I prefer to use a glass pan for this dish.) Use a greased 9x9 baking dish for any extras.
Pour the other soup mixture over the rolled enchiladas and spread over everything. If you have extra chicken mixture you can also just spread it over the top to use it. Place the pan in the oven and bake uncovered for 20 minutes at 350°.
http://www.cupcakediariesblog.com/2010/12/chicken-enchiladas-giveaway-winner.html