Crispy fried chicken made at home! So tender and juicy, you'll want to make this recipe over and over again.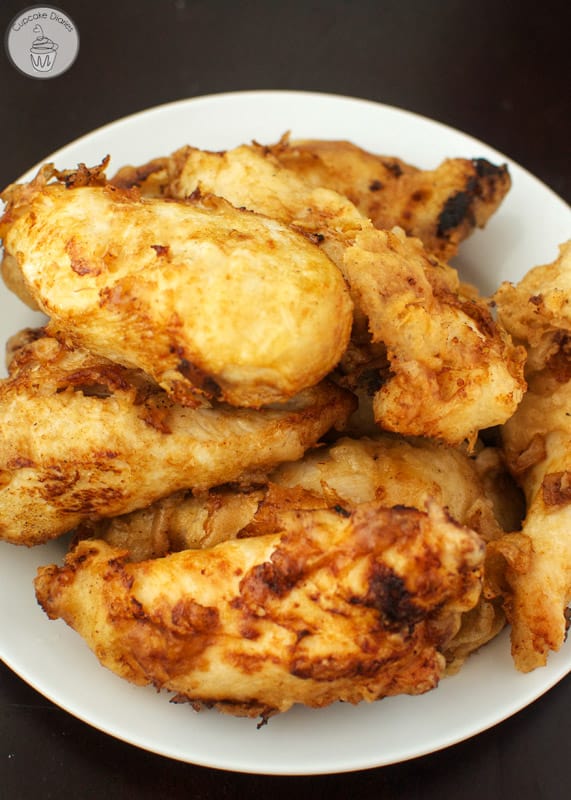 After watching fried chicken made over and over again on The Food Network, I decided it was time to make some of my own. I love ordering fried chicken in the summer time and taking it for a picnic dinner. There's something about crispy fried chicken skin that makes me want more and more! I'm excited to make this one for my family this summer.
Ingredients
Marinade

3 c. buttermilk
2 tsp. sugar
2 tsp. salt
4 lb. chicken (thighs, wings, breasts)

Batter

1 c. flour
1 c. cornstarch
2 tsp. baking powder
2 tsp. salt
1 tsp. pepper
1 3/4 c. water
8-10 c. canola oil
Instructions
Prepare marinade by mixing buttermilk, sugar, and salt in a large bowl. Add the chicken and coat well. Cover and refrigerate about 4 hours or overnight. Remove chicken from marinade and pat dry. Allow chicken to sit at room temperature about 30 minutes on a cooling rack over a cookie sheet before frying.
Prepare batter by whisking together flour, cornstarch, baking soda, salt, and pepper in a large bowl. Slowly whisk in water.
Heat the oil to 350°F in a large pot or dutch oven. Place half the chicken in the batter and remove one piece at a time to the oil. Fry the chicken to a deal golden brown, about 12 minutes. Adjust burner level as needed to keep oil temperature even.
Place chicken on paper towels to drain. Transfer to a wire rack set over ea cookie sheet and sprinkle with a small amount of salt. Repeat with remaining chicken.
http://www.cupcakediariesblog.com/2010/10/fried-chicken.html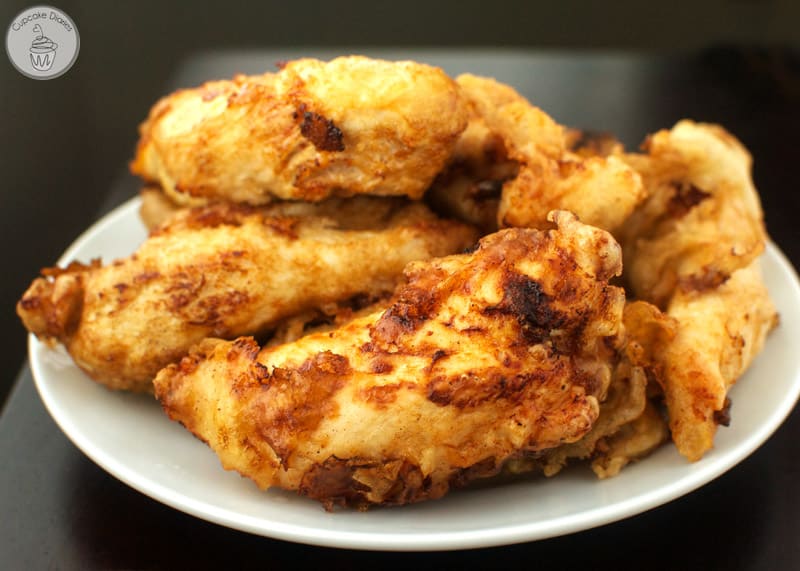 The chicken is so juicy and tender and the skin has a nice crisp to it. This is such a yummy fried chicken recipe! I hope you love it as much as we do.