Want a quick and delicious barbecue sandwich? You got it! It can't get any easier than this!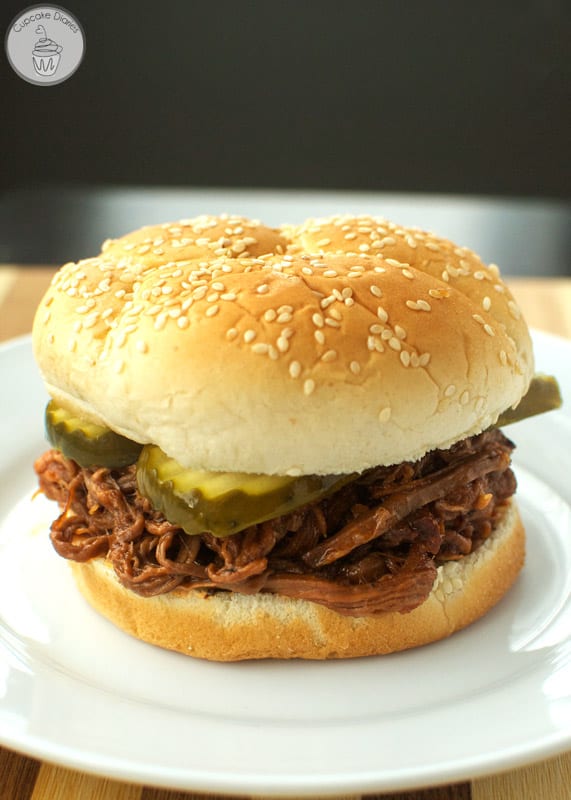 I can't tell you how much I rely on my crock pot. I use it multiple times a week because I love it so much! Dinnertime is way easier when I use the crock pot. These Crock Pot Pulled Barbecue Beef Sandwiches are one of the many easy things we've made for dinner. They're very family friendly and crazy easy. I put everything together while the kids were at school and only had to shred the meat when it came time to eat dinner. Lovely!
Crock Pot Pulled Barbecue Beef Sandwiches
Ingredients
2-3 lb beef roast
1 1/2 c. barbecue sauce
1/2 c. orange marmalade
1 tsp. onion powder
1-2 c. water
salt and pepper, to taste
dill pickle slices (optional)
8-10 hamburger buns
Instructions
Remove thawed roast from package. Place in the crock pot and add salt and pepper.
Add 1-2 c. water, depending on the size of your crockpot. The water should be about 1/2 inch deep so the roast can stay moist.
Combine barbecue sauce, orange marmalade, and onion powder in a small bowl. Pour over roast. Cover crock pot with the lid and cook on low for 7-8 hours on low, or until beef is tender.
Carefully remove the roast from the crockpot and into a large bowl. Use two forks to shred it.
Place beef back in the crock pot and add remaining 1/2 c. barbecue sauce; stir and heat for 15-20 more minutes, or until heated through.
Place beef on sandwiches and top with pickle slices, if desired. Serve and enjoy!
http://www.cupcakediariesblog.com/2010/09/crockpot-pulled-barbecue-beef.html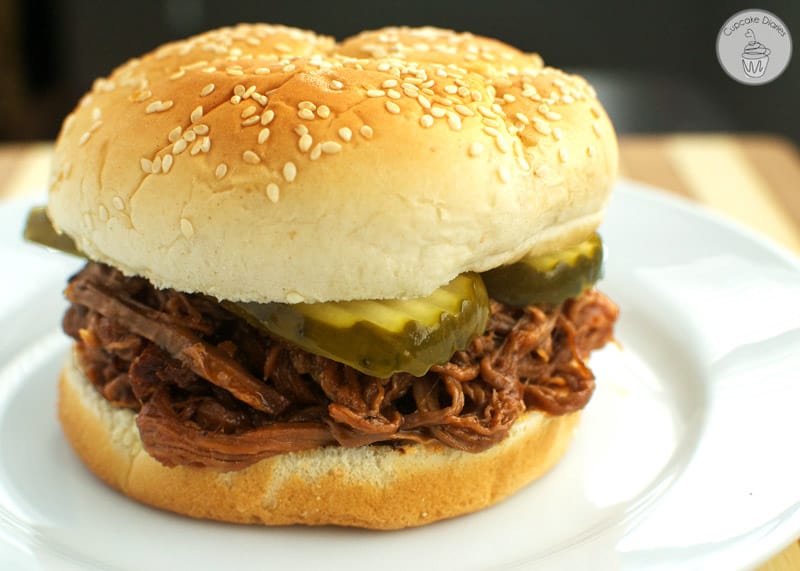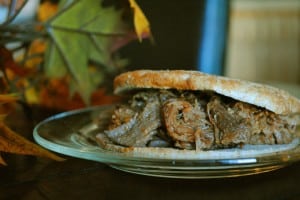 Looking for other easy crock pot recipes? Click
HERE
 or check out some of my favorites below!